Has your water bill for your home in Renton been higher than usual, and you're not sure why? It's possible that you have a leak in your sewer system. A leaky pipe that goes undetected can cause a lot of damage, and can end up being an expensive fix. It's important to call a reliable plumber to perform a leak detection service in your Renton home.
In Renton, we experience heavy amounts of rain. While the structure of your home may easily withstand harsh weather conditions, your sewer system may not be as prepared. With proper leak detection services in Renton, you'll be able to rest assured that your drainage system is in great shape, and is ready for excess rain, without risk of a leak. Call us to ensure the plumbing in your home is draining effectively! (206) 231-5007 .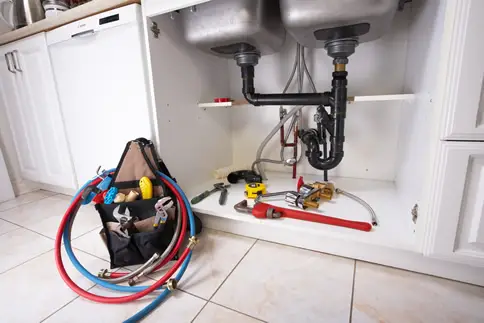 Frequently Asked Questions
We at Trusted Plumbing & Heating believe in great emergency work at a fair price. Our initial visit charge can be used towards any work we do for you. However, our minimum cost for diagnostics in Renton is $49.95. Please give us a call for more info about leak detection at (206) 231-5008 so we can help you get started.
We try and it make out the same day you schedule service, and we have locations near Renton that make it easier to get to you. Whether you're near Interurban Trail, Tahoma National Cemetery, or Squak Mountain, give us a call at (206)-231-5008 to check our availability. We service all neighborhoods in Renton including The Landing, Downtown, and Kennydale.
Our plumbing experts are ready and prepared for all kinds of plumbing needs. Our team is made up of experts with extensive knowledge of leak detection and most or all other plumbing repairs. Give us a call at 206-231-5008 so we can schedule an appointment and have one of our technicians visit you.