Heat Pump Installation Service
What You Should Know Before Hiring a Plumber
Many homeowners shudder at the thought of overpaying for their heat pump installation, especially if they're used to fixing up their own homes. To install a heat pump yourself is possible but a risky gamble for the inexperienced.
If you haven't purchased your pump yet, take a moment to read about evaluating heat pump costs and the details that could make them either a big win or sour disappointment for your home.
If you have done your research and even purchased your heat pump, read on. Just like there are several different kinds of heat pumps, no two installations are the same.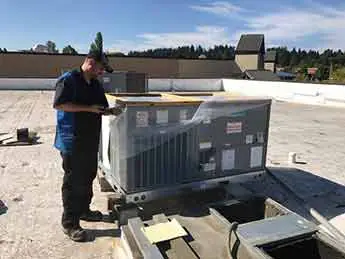 Get Your Heat Pump Expertly Installed
If you are in Seattle, Washington or the surrounding areas and need a heat pump installed or free estimate, please give Trusted Plumbing & Heating a call at (206)-208-0007