Prepare for Summer with our Air Conditioner Installation Service
Don't get caught unprepared for hot weather with a faulty AC unit
While our region isn't known for having the kind of summers that send people running indoors, it can get uncomfortably warm for the unprepared, especially when faced with the rising temperatures experienced in more recent years.
An unexpectedly hot season can catch you off-guard by transforming your otherwise pleasant home into a stuffy cave and leave you wishing for a breath of nice cool air. Fight the sweat with electric fans or an underperforming air conditioner, and you'll be looking at a steeper energy bill for the next few months.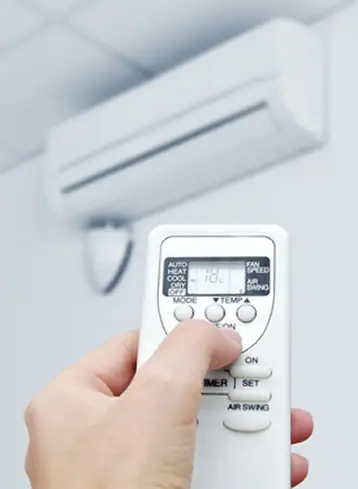 Cool your home affordably when you get a new air conditioner professionally installed
The wonderful thing about your new air conditioner is the high energy efficiency standard it will be held to. Almost every new model is designed to keep your home comfortable while using far less energy.
We know the pros and cons of each, whether you're looking for a window unit, need central air cooling, or you're looking to get a ductless AC installation. Some units come with additional bonuses like:
Money-saving tax breaks.

You could get hundreds back from Uncle Sam by choosing to install one of the more efficient models. Ask us how.

Greater indoor air quality.

New air conditioners don't just function to cool your home, but ventilate, purify, and de-humidify air as well. Many also filter out particulates like pollen and mold.

Better features that fit your lifestyle. Thanks to smart technology you can now choose from a long list of add-ons and high tech features that will work for you. 
Start summer with your AC installed
Go into summer knowing you got the best deal from Trusted Plumbing: a quality installation from licensed top professionals at a reasonable price and with excellent customer service, guaranteed. Call us to get yours done today at (206)-208-0007