Cooling System Installation
At Trusted Plumbing and Heating, we offer a wide range of ductless heating equipment. Our ductless air conditioning systems are not only smaller in size, but they are also several times better than their larger, traditional counterparts. With the technology that we use, "ductless" and "smaller" is better.
Our Ductless Models
We have various coolers and water heating pumps for both domestic and commercial use
Heat pumps
SmartSource High-Efficiency Horizontal & Vertical
SmartSource Compact Vertical
Horizontal Ceiling Mounted, ½ to 4 tons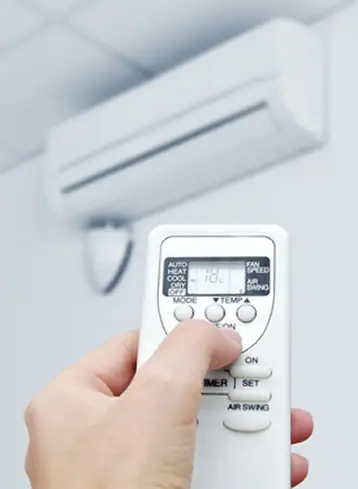 Benefits of a Ductless heating and cooling systems
Apart from their small size, ductless systems also have the following advantages
Flexibility

They offer a flexible solution to home and business owners. Unlike the traditional systems that deliver cold or warm air through ducts, ductless heating allows the air to flow to different zones in a room with a higher efficiency.

They are easy to install

You will not have your plans derailed for a week as you wait for the installation to be completed. We install in just one day. It is also less invasive, with only a few holes drilled on your wall. This means that you will not need to repair your walls once the installation is done.

You save money

Power bills can add up quickly when the heating and cooling system is inefficient. Ductless air conditioning is way smaller than the traditional systems. Also, ductless systems deliver air right into the room; they ensure better utilization and distribution of heat /cool air. You can also create zones with multi-split systems so that the air conditioner does not have to supply hot or cool air to a room that is unoccupied. This means more money in your pocket.

Saving the planet

Every day we hear talk about climate change and that we need to reduce our carbon footprint, but where do we start? A simple way to be greener is to get rid of that old power sucking, gas wasting heating system and switch to a smaller, more energy efficient system. The technology used in our ductless systems is friendly to the ozone layer. There is no ozone depletion potential with the R-13a refrigerant.

Indoor air as clean as outdoor air

Ductless technology filters the air through multiple stages ensuring that the air you breathe is as clean as the outside. It is clear of dust and allergens.

Dual Purpose

Our Ductless systems are designed for use as both heaters and coolers. This optimizes space and saves you money.
Our ductless cooling and heating systems are designed to make your home more comfortable and friendly. Purchase and install a ductless heat pump or air cooler and enjoy an allergen free home. You'll also be doing your part on saving the planet. Find us in the following cities: Seattle, Bellevue, Everett, Lynnwood, Tacoma, Puyallup, Kent, Federal Way, Tukwila, Kirkland, and Woodinville.
speak with a licensed plumber
If you are in Seattle, Washington or the surrounding areas, and you need a new cooling system installed, please give Trusted Plumbing & Heating a call at (206)-208-0007