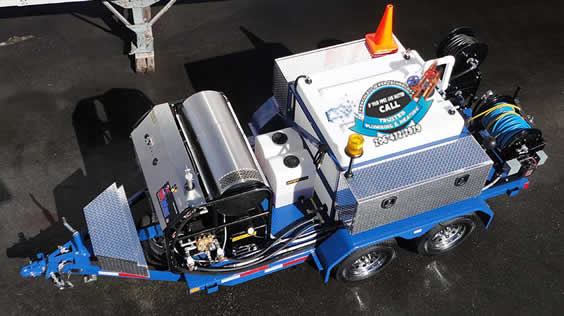 Sewer and Drain Cleaning Using Pressure Hot Water System
Whether at home or a place of business, drainage line clogs are a huge nuisance. A clogged sewer line can bring raw sewage into your house through the drains. This is a major headache for any home or business owner, from the pungent smells to the cost implication.
Over time, no matter how cautious you are, at some point there will be a clog in your main sewer line for one reason or other. Some of the common causes of this blockage are:
When this happens, we advise that you don't try and fix it on your own in the name of saving cost and time. This is because what started as a simple leak may end up being an expensive affair that may require a major sewer repair. The best thing to do is always to call an expert who will assess the damage, tell you the cause and give you practical solutions.
Watch how thorough the drain cleaner is