Home Air Conditioner Repair Just in Time for Summer
Don't get caught unprepared for hot weather with a

faulty AC unit
Was last summer sweaty and uncomfortable because 1) your air conditioner struggled to keep parts of your home cool, 2) instead of cooling down, your house got more humid or 3) you air conditioner leaked dangerous chemicals?
Unless you've taken your ac unit for a test drive during the colder months, it could be in need of a tune-up and you may not be aware.  Most air conditioner problems are minor but some could be hazardous to family or pets if not checked.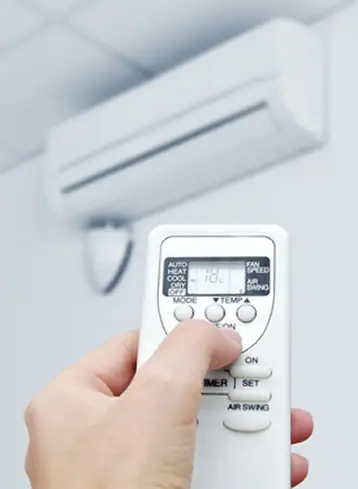 A well-functioning air conditioner means you'll love the summer months, instead of endure them.
Your home will be airy and cool after Trusted Plumbing does your air conditioner repair. Say goodbye to loose parts that make your air conditioner clank and vibrate and take pleasure in the peaceful hum of an air conditioner that has been taken care of by a professional.
Ensuring your air conditioner is in good shape means you'll :
Save on soaring energy costs

. AC Units that are in good condition cost less to run because they use less energy.

Enjoy better air quality.

Air conditioners in need of repair could have burned insulation or growing mold inside, making the air in your home unpleasant or unhealthy to breathe. Getting your unit inspected will
Keep your family safe. Harmful chemicals that leak from damaged ac units like freon or antifreeze pose serious health risks and can be fatal. If you have any concerns about a leak you should call an HVAC specialist immediately.
ENjoy summer after Calling Trusted to Repair your Air conditioner
We'll make sure you're happy with how your house feels. Get a free estimate, no strings attached, and you'll be on your way to a more comfortable home for the warmer months. Call us today (206)-208-0007