Don't Wait Until the Next Heavy Rain for Your Sump Pump Repair
Why risk losing thousands of dollars to restoration costs when you can protect your property for as little as $100?
Sump pumps play a crucial role in houses located in the rain-drenched Pacific Northwest. When damaged they can't work properly, resulting in excess moisture that could threaten the integrity of your home. That's why it's critical to make sure yours is in ship shape sooner rather than later.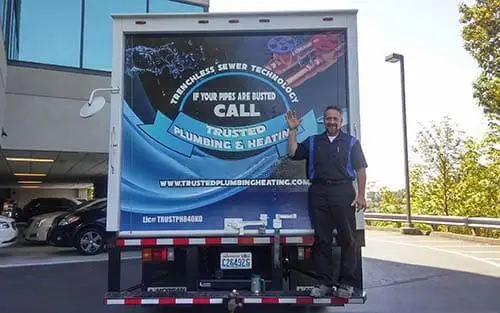 A sump pump that isn't working properly invites catastrophe
It's so easy to store things in the basement and then forget about them. If you sump pump malfunctions when you need it most you could be forced to let those things go. Water damage is a costly blow to homeowners in the aftermath of an unexpected flood. A sump pump repair can cost from $100 to $500, a worthwhile investment when you weigh the risks.
How do I know if my sump pump needs to be repaired?
It isn't always obvious when a sump pump is due for maintenance. That's why it's a good idea to invest in yearly inspections before the wet season. But some problems are easy to identify. If you've noticed any of these then it's time to call a sump pump tech, i.e. your local plumber.
It runs constantly.

If there's a blockage in one of the drains that take water away from your house, your sump pump could be working extra hard to keep up with the inflow of water. A plumber can clear blockages from debris and rust buildup so your pump can perform optimally.

It's jammed

. If it's been a while since your sump pump was put to work, some of the parts may be sticking from underuse. A plumber can fix the problem and will fill the pump pit with water to ensure that it is working correctly.

New noises.

Pedestal pumps always make some noise unless they aren't functioning properly but if your submersible pump has been louder than usual then it's probably due to a damaged part that needs attention.
Sump pumps receive power through your home's electrical system. If your pump doesn't come on at all, a plumber or electrician will check the wiring before they do anything else. If you suspect you might have one of these issues it's time to hire a pro to take a closer look.
Trusted Plumbing will take care of your sump pump so you can face Heavy Rain worry-free.
We care about what you care about. That's why our customers call us again and again for sump pump repairs and installations. We'll give you a free cost estimate when you call so you know exactly what to expect before we even show up. Call us at 206-208-0007.