Probably located somewhere in your basement, sump pumps help prevent flooding and channel accumulated flooding out of your home. The two types are submersible pipes and pedestal pipes. Certain areas have codes that require them to be built within new homes. These sump pumps are more needed within areas with wetter climates. 
Usually, they are hardwired into a home's electricity supply. However, some work by using the municipal septic water supply. Those that are water driven still continue to operate during power outages. This makes them good assets for areas with constant storms. Those that run by using the municipal supply can get quite pricey. 
One sign that your sump pump needs to be repair is vibrating strongly when running. When a sump pump sucks up solid debris, it can have their impellers ruined. Because they work like propellers that draw things within, bent impellers cause a lot of stress on the shaft. Moving too much such as wobbling is a sign that there is an issue and can be a good reason to call a plumber for repair.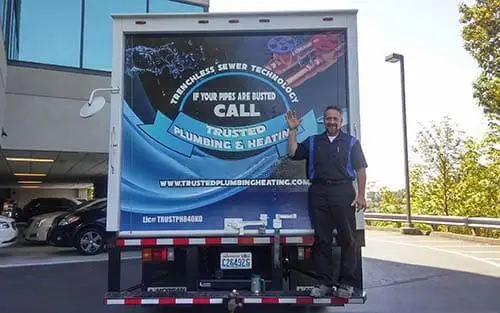 Sump Pump Replacement Fife
Sump pump maintenance helps lengthen the lifespan of your pump. This includes cleaning and repair if your pump isn't working properly. This can also prevent costly flood damage to your home. Hiring a plumber can help ensure the installation is done properly and can prevent unnecessary issues down the road. We specialize in sump pump installations, replacements or repairs. 
It is a good idea to routinely test your pump annually, for regular maintenance. This is especially true if a particularly rainy season is approaching. Plumber services can help troubleshoot any issues that arise with your pump.
To check up on your pump, remember to ensure that the check valve is functioning so that flooding that is channeled out doesn't flow back into the basement. A battery backup can be included with your pump for additional insurance. If there is a power outage, a battery operated pump can continue to run for up to two days. 
Call your Trusted Plumbing and Heating. We are here for you to help protect your home and ensure your septic system is working properly. Choose to be proactive to protect your home and prevent flooding. If you need services for a check up, installation, or repair, call us!
Trusted Plumbing will take care of your sump pump so you can face Heavy Rain worry-free.
We care about what you care about. That's why our customers call us again and again for sump pump repairs and installations. We'll give you a free cost estimate when you call so you know exactly what to expect before we even show up. Call us at 206-208-0007.