Due to the rainy climate of Tacoma, sump pumps are commonly used ways to control water flooding. Sump pumps help with water control to prevent damage to your Tacoma home. Usually, they are located in the basement crawl spaces of home. Many homes have them because codes within areas require them for newly built homes. Therefore, installation for pumps have become increasingly common in recent times. Usually, they are activated by two different methods:  
A float activator arm. These have an attached buoyant ball which float on the surface of the water in which the sump pump turns on when the water reaches a particular level.  
A pressure sensor. With this method, a signal is sent to your sump pump when the water pressure in your sump pump exceeds a specific level.
Impellers inside take water within the pit out with centrifugal force. It is emptied through a pipe and out of your home. The pipes are located at least 5 inches below frost lines to prevent freezing in cold climates. Care maintenance of your pipe helps increase its life span. This is done by regular cleaning and making sure it is not continuously running (which overheats the sump pump).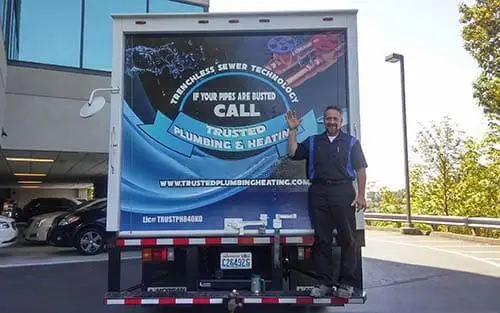 Sump Pump Replacement Tacoma
If the sump pump in your Tacoma home is 8 years or older, there is a good chance it needs to be replaced. Repairs done after the is time are probably not worth it, due to the age of the pump. The question of when your pump needs to be replaced depends on frequency of use. For example, for more wet climates like Tacoma, replacement happens more often. If you are unsure of your pipes condition, it is a good idea to have a plumber to check on it to ensure that it does not need to be repaired or replaced. Most have warranties from one to three years.  
One sign that your pump needs repair is if it is making loud noises. Clanging, rattling or gurgling indicate an issue with your pump. Noise that is caused by water pushing up during pip discharge is normal, but it shouldn't be roaring through your crawl space. Those that are higher quality tend to make less noise in general, but older ones tend to produce more sounds. If you notice unusually loud noise that your pump is making, it is a good idea to consider plumbing installation or repair services.  
If you are in need of pump installation or repair services for your basement space in Tacoma, reach out to Trusted Plumbing Services. We are here to help serve you with your plumbing needs!
Trusted Plumbing will take care of your sump pump so you can face Heavy Rain worry-free.
We care about what you care about. That's why our customers call us again and again for sump pump repairs and installations. We'll give you a free cost estimate when you call so you know exactly what to expect before we even show up. Call us at 206-208-0007.