Sump pumps are not necessary unless your home floods often. If you do decide to obtain one for your Tukwila home, it's smart to invest in one that is high quality and has great reviews. This way, you can obtain installation that works well and prevents flooding in your home. 
Some alternatives include using service from contractors to build outdoor curtain drains which divert flooding into ponds and gutters that move water away from the foundation. However, if you live in a particularly wet climate, investing in one might be the smart choice for you. Trusted Plumbing Services can help you make the best choice according to your situation and provide you the repair services that you need.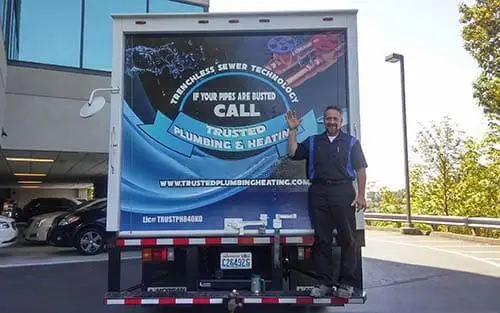 Sump Pump Replacement Tukwila
One sign that your pump needs repair or replacement is if it is continuously running. They shouldn't be always working. If one does, this causes unnecessary strain. Some reasons that could cause excessive running include overflowing washers and burst pipes. Other issues include a clogged drain, a collapsed sump pit, a dirty sump pit, or a seasonal subterranean spring you don't know about. Last, your sump pump might just be lacking in horsepower to supplement for the high-flooding that happens due to the climate or location of your Tukwila home. Call your local plumber if your pump is running excessively for repair services to take care of your home. Once a plumber reviews your pump's efficiency, he or she can determine whether replacement or repair is necessary.
If your pump stops working, this can be a serious flooding problem. If flooding doesn't drain out of your basement, it will eventually rise up and can cause problems including mold issues. Some of the things you can do to check up on a quiet pump is seeing if the circuit breaker is functioning. Also, clean and remove any build up that could be preventing it from working properly. You can also see if the impellers are clogged. Remember to disconnect your pump and pull it out of the pit to safely see inside. Last, a broken float switch can be the cause. If after running these tests your pump is still not working, it is probably time to get help from a plumber for installation or replacement.  
If your pump is having issues, call Trusted Plumbing and Heating. We are here to help take care of your Tukwila home and provide plumbing repair or installation services according to your needs.
Trusted Plumbing will take care of your sump pump so you can face Heavy Rain worry-free.
We care about what you care about. That's why our customers call us again and again for sump pump repairs and installations. We'll give you a free cost estimate when you call so you know exactly what to expect before we even show up. Call us at 206-208-0007.