Homes that have a lot of moisture, including those located in high moisture climates like the Auburn area benefit greatly from sump pumps. They regulate water flooding that happens in home basements and crawl spaces. Even for those homes that don't flood, they can help prevent moisture which limits mold growth. These devices work by draining flooding out of your home. Most of the time, they work through an automated flotation system which get activated at a certain flooding accumulation point. This water is then drained out of your home and into an area away from your foundation to control water coming back in. They are powered through electricity.
One sign that your pump needs some repair service is if it has irregular cycling. This isn't a good sign - even in times during heavy rain. Wiring issues or a short in the electrical system could be a cause of cycling at odd intervals. Other reasons that can cause this could be simply an incorrectly adjusted float switch.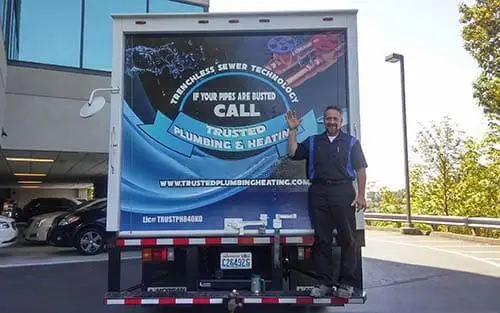 Sump Pump Replacement Auburn
Sump pumps are usually replaced every 10 years, and some are replaced every 7 years. Regular plumbing check up and repair service can help ensure yours lasts longer and works more efficiently. 
If you live in a particularly wet climate, it can be a smart idea to invest in a backup sump pump for your basement. This is especially true if your basement is a living area or has valuables in it. If your pump fails, the back up pump takes over automatically. However, it can be less expensive to install a flood alarm.  
If you think your pump needs to be replaced, it is a good idea to call your local plumbing service to ensure this is done properly and save yourself and your Auburn home trouble later.
Using a plumber's services can help ensure you choose the right size and type of pump for your Auburn home. The most common types are pedestal models and submersible models. Something to consider as well is that a higher-horsepower pump isn't always necessary. Depending upon your home and climate, you might not need to invest in one. Selecting the right float switch is also important. Mechanical float activator arms are generally easy to maintain, but they are prone to getting stuck occasionally. Electronic switches can be more difficult to replace, but they take less room in the sump pit. If you need pump repair, replacement or installation services for your Auburn home, call Trusted Plumbing and Heating. We are here for you.
Trusted Plumbing will take care of your sump pump so you can face Heavy Rain worry-free.
We care about what you care about. That's why our customers call us again and again for sump pump repairs and installations. We'll give you a free cost estimate when you call so you know exactly what to expect before we even show up. Call us at 206-208-0007.