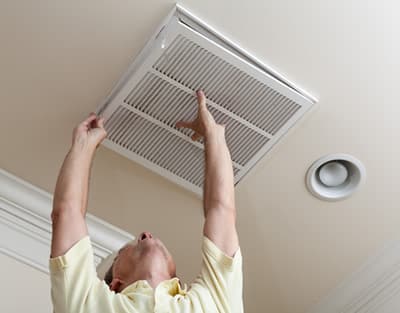 Expert HVAC Specialists in Your Area
An HVAC system consists of various components that move air between indoor and outdoor areas. These units generate cool area to keep your cool in the summer, and warm air to keep you warm in the winter, and any temperature in between. These systems also filter and clean your indoor air, to keep you healthy.
The abbreviation HVAC stands for heating, ventilation, and air conditioning. In most cases, these systems are combined as a central heating and air conditioning unit that uses a blower to circulate air via internal ducts in your home, or with a ductless system that is used for different rooms or zones.
Trusted HVAC Specialists, located around the greater Seattle and Renton, are here for you throughout the Puget Sound area when you need a fix now, not in a few days when other specialists can fit you into their schedule.
Different types of HVAC systems
There are four different types of HVAC systems:
Heating and cooling split system
Hybrid split system
Duct-free (mini-split)
Packaged heating and air
When should I replace my HVAC system?
HVAC units are a big investment, but unfortunately, they do not last forever. In most cases, an HVAC system will be ready for replacement in 10 to 15 years. This list includes seven signs that it might be time to contact an HVAC contractor for an HVAC system replacement.
The repair will be more than the cost of a replacement
Your energy bill has been rising steadily with no obvious explanation
You are struggling to keep your home at a comfortable temperature
Your home seems dustier than normal, even though you have recently changed the air filter
Your HVAC system has a strange odor
The indoor air quality seems to have deteriorated (you have noticed mold, mildew, dust, or humidity levels that are out of context)
To receive a free and accurate estimate for the cost of HVAC system repair or replacement, or air conditioning installation, in the Seattle and Renton area, please contact us at 206-208-0007.
When should I get my HVAC serviced?
Most residential HVAC contractors, as well as commercial HVAC contractors, will recommend that you get your HVAC system inspected, cleaned, and serviced at least once per year. Ideally, and to ensure proper seasonal operation, it is wise to have the heating system checked in the fall, and the air conditioning system checked in the spring. If you have oil-fired equipment, then it should be checked annually each fall before you will need to begin heating your home or commercial property.
What is the best HVAC service plan?
If you are interested in a service plan, we suggest contacting Trusted Plumbing & Heating to discuss the options that make the most sense for your situation. Service contracts usually fall into three categories:
Contracts that cover labor costs for annual or semi-annual planned maintenance

Contracts for labor costs related to planned maintenance as well as unplanned repairs

Contracts for labors costs, maintenance, and repair costs, and some selected parts
find an HVAC specialist near me?
If you are a homeowner or rental property owner in the Greater Seattle or Renton area and are in need of emergency HVAC repairs or replacement, contact Trusted Plumbing & Heating at (206) 208-0007.