Top-Rated Heat Pump Service in Renton
If you have recently installed a heat pump, or you currently have one in your home, your heat pump isn't something to forget. Like any other type of equipment, they do require regular maintenance. Performing regular maintenance and repairs on your heat pump will keep you from having to deal with the headaches of complete breakdowns and expensive repairs. Call Trusted Plumbing & Heating and we will perform all needed maintenance.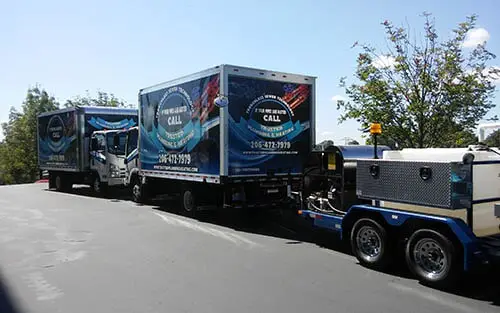 Reasons to Keep Routine Maintenance on Your Heat Pump
Even if you believe your heat pump is performing up to standard, ignoring maintenance will lead to unseen problems and your heat pump's efficiency deteriorating. For instance, tasks such as cleaning the filter, dirty air filters reduce the airflow through the system and decreases the performance of your heat pump. Also, if you want to keep the manufacturer's warranty valid on your newly installed heat pump, then you need to need to keep up with your manufacturers recommended maintenance. We recommend that at least once a year you have a HVAC specialist (maybe more often depending on your manufacturer's recommendations) come out and inspect your heat pump and perform needed maintenance.