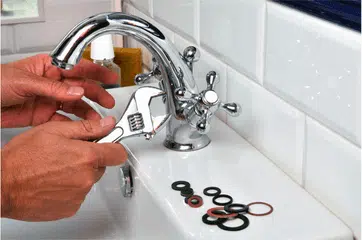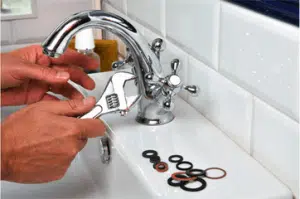 As a plumbing business that has been established for many years, we pride ourselves in being innovative with our methods and technologies. We provide a large range of different plumbing services, that all of our plumbers are well versed and experienced with. 
Have you noticed a drain not running water down smoothly? Or possibly discovered a leak in one of your pipes underground? It might even be that your utility bill has suddenly sky-rocketed. We can help get any of your plumbing problems back into working order. Our plumber team is available for local residential and commercial properties that require:
Sump pump replacement

Repiping or pipe cleaning

Clog in the sink, drain or toilet
The Lynnwood, Washington and the Snohomish community can rely on our plumbers to fix whatever your plumber needs are.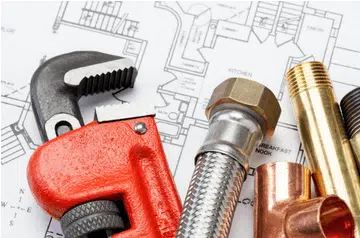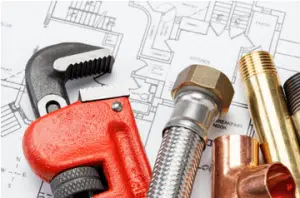 Our customer reviews have shown that our pride and dedication in our work shows through. Time and again, we ensure that your satisfaction is met, and that we've helped achieve the goals of your plumbing requirements. We never want you to feel frustrated with our plumbers or to feel that the plumbing work they have completed is lacking.
Our technicians make sure to always be:
Timely and professional

Experienced and knowledgeable

Prepared to supply what you need

Mindful and respectful of your property
There are many different types of plumbing services that you, as a property owner in Lynnwood may come across. It may be something large like a sewer that finally needs replacing, in which our sewer line inspection technicians can find out exactly where and what needs to be done. Our trenchless water line and sewer services help minimize the damage done to your yard and property, and help keep the cost down. Has your water changed color or does it taste different? Or maybe you have noticed something small like a drip coming from your kitchen or bathroom sink. Trusted Plumbing and Heating is a company that is here to help get to the bottom of whatever the plumbing issue is. 
When you are facing an urgent plumbing issue and damage has been done to your property, reach out and let us know. Our plumbing team will make it out to your residence or business as soon as we can. A small leak can soon turn into a massive flood, so the sooner you call us the better. We can put systems in place that will resolve any issues you currently have. If you need a full system repipe, we will work with you to schedule this service for a time that works with your busy life, not against it. The quality of our work will leave you feeling satisfied and secure that your plumbing woes have been put far behind you. 
Trusted Plumbing & Heating has a dedicated team of plumbing professionals and it is our mission to provide you with long lasting solutions. You should never have to deal with a plumbing mishap on your own and when you hire us, you will not have to. Our experienced team will fix all of your plumbing issues big or small. Call us at (206) 231-5008 today and you will not regret it. 
Plumbing Company Lynnwood WA
Coming home to find a burst pipe has flooded your basement is never fun and neither is finding out your toilet has a clog that will not let up. The stress that arises when your plumbing is acting up is draining. Our emergency plumbing team is here for those unexpected problems that arise. Day and night, our professional plumbers are here to assist in problem solving your plumbing repairs. Some of our specialties are:
Sewer line repair

Pipe replacements

Water heater maintenance

Sump pump replacement

Bathtub replacement

Leak detection

Hot water hydro-jetting
Trusted Plumbing & Heating only hires and trains the top percent of plumbers. Their expertise and professionalism is unmatched in the industry. Our plumbers treat every job like it is the only job they have and always treat our customers with absolute respect. If you have a question or concern, feel free to bring it up with the plumber. Trusted Plumbing & Heating plumbers will answer all of your questions and leave you well informed about next steps. Rest assured that any plumbing decisions you make have been checked and verified by our master plumbers. 
Our plumbing company is more than capable of handling your plumbing needs. You can put your trust in our plumbers and the high quality of work they always provide our customers. Reliable, trustworthy, dependable, and courteous, these are just a few of the words that describe our plumbing company and the service we offer. 
Don't let yourself stress over a plumbing problem that may have an easy solution. Our affordable and reliable expertise is at your disposal from Snohomish county to King County and we will always do our best to resolve your plumber questions and needs. 
Inquire further with Trusted Plumbing & Heating at (206) 208-0007 for scheduling plumbing service in Lynnwood Washington.