Sewer Replacement Services Throughout the Greater Seattle Area
Sometimes, sewer replacement becomes necessary. 
It may have started as a 
drain clog
 or a bubbling, backed up system, but it can quickly become apparent if there is 
a large issue with your plumbing system
. You do not want to spend more time than needed waiting on a plumber to contend with it. No one likes waiting for replacement service to arrive to just be told it is going to take weeks for a replacement! 
A busted sewer system is a health hazard and should be taken care of as promptly as possible. Give us a call at (206) 208-0007 today for quick, expert plumbing service and sewer replacement in Renton, WA, Seattle, WA and the surrounding area!
At Trusted Plumbing & Heating, we know your time is valuable
. We will inspect your system using sewer cameras and advise you as to the best option for your plumbing. While we advocate for 
trenchless sewer pipe repair
 and replacement, not all systems are compatible with this. When this is the case, trenches must be dug in order to locate your pipes. Our plumbers create minimal trenches and replace your sewer system quickly to get your plumbing running. We are fully insured and bonded to work on your plumbing system, which means no stress for you.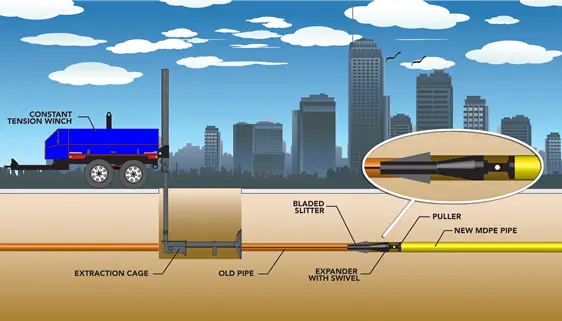 Trusted Plumbing & Heating is dedicated to providing the best services to our customers and exceeding their expectations. We know the value of loyalty of our customers, which is why we strive to make them feel like part of our family. Honesty and integrity are values that we hold in every aspect of our work from start to finish. We always keep you informed regarding your plumbing and advise you as to the best options for your system.
Our innovation and commitment to establishing relationships sets us apart from other plumbers in the Seattle, WA area. We insist upon being up to date and keeping our plumbers in touch on current developments. Our plumbers are insured and bonded for your safety and always available for you. We go out of the way to make sure you, the customer, are happy with our services and your plumbing. Let our team show you why Trusted Plumbing & Heating is the best in what we do.
Give us a call today at (206) 208-0007 for plumbing services in Renton, WA, Seattle, WA, and the surrounding area.