Furnace Replacement Service
Trusted Plumbing specialists will take out your old furnace and have a new one up and running quickly
Does your house actually feel like it's getting colder? Don't be fooled. That cold air is supposed to be warm. That unusual quiet is supposed to be a hum spreading warmth throughout your home.
There's never a good time for your furnace to fail, especially when it gives you the opposite of what you want: cold air. And if your furnace isn't working at all, the cold will creep in until you shiver just from walking through the front door.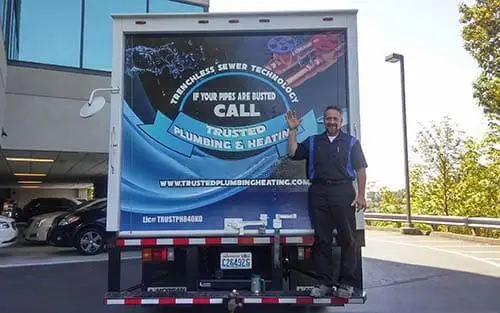 Getting your furnace replaced is painless
We handle our customers' property with care when removing and installing new equipment. Find out how soon you can have your furnace installed when you call Trusted Plumbing at 206-208-0007.