Water Heater Leaking: It's time for a Plumber
Figure out if the extra water you found on or under your water heater is cause for concern or if your equipment is just doing its job.
Water heaters have several valves that keep your tank from overheating and keep pressure from building up. A valve malfunction could lead to excess moisture on the top, bottom, or on the body of your water heater, signaling a flaw that needs the attention of a licensed technician.
The first step is to figure out where the leak is coming from so you can judge the seriousness of the leak. These pointers will help you decide whether or not it's time to call the plumber.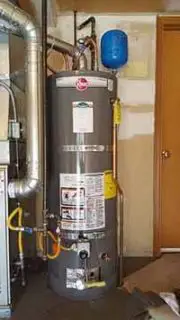 Get Your Water Heater Leak Repaired
We are able to perform an inspection of your leaking hot water heater and make any repairs the same day. Please give Trusted Plumbing & Heating a call at 206-208-0007.