Trenchless Sewer Line Renton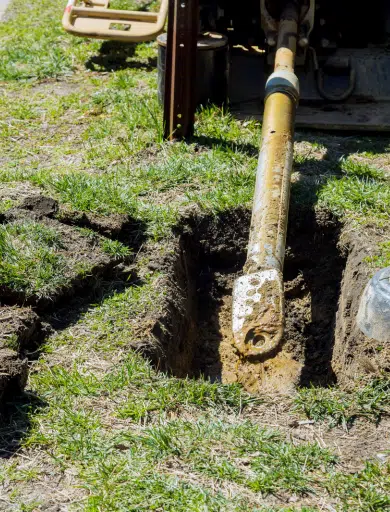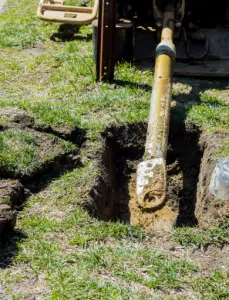 It is indeed nauseating and nightmarish to see sewage backing up into the building due to clogged up or broken sewer lines. And, the thoughts of a hefty sewer line repair bill and destruction of your yard/flooring to enable the repairs distress you further.
At Trusted Plumbing & Heating, we cannot do anything to stop a problem in your sewer system from cropping up. What we can definitely do is to eliminate the scare of property damage and empty wallet because of sewer line repair in your Renton, WA property!
Our plumbing company specializes in trenchless sewer repair and trenchless sewer line replacement. Cracked sewer pipe repair by conventional methods calls for massive excavation. So, it is messy, time-consuming and expensive. With trenchless sewer repair technology, all that is in the past.
Pipe lining and pipe bursting are two methods that we use for trenchless sewer repair in Renton properties. Using these, our technicians either insert a hard-wearing and durable pipe made of epoxy resin inside the damaged sewer line or rupture the old collapsed pipe and carry out sewer pipe replacement.
Both these trenchless sewer repair techniques:
Involve very little digging
Reduce sewer system downtime to the minimum
Are cheaper than traditional repairs
Another significant advantage of opting for trenchless sewer repair in your Renton property is that it decreases your future sewer line troubles. Use of trenchless plumbing for sewer line repair or sewer line replacement results in a more structurally strong pipe that does not allow tree-root intrusion and does not rust. This pipe has a lifespan of at least 50 years.
Lose no time in calling us if you suspect a need for sewer line repair or replacement in your property. We send over our technicians for performing a video inspection of the sewer pipe so as to diagnose the exact condition of sewer system and determine the right sewer line repair solution.
Our professionals walk you through the trenchless sewer repair process. They get started with trenchless sewer line repair in your Renton home or business place only after you approve. You can be sure that the sewer line repair job will be done:
Without cutting corners
With keen attention to detail
Using the most advanced tools/technologies
Sewer Line Replacement Renton
As aware property owner, you would agree that trying to replace or repair sewer line yourself is unwise. We advise that you also make the effort to find the right contractor to handle your sewer line replacement job in Renton.
Hire us to have the satisfaction of working with one of the most experienced sewer pipe lining companies around. With us, you also have the benefit of having sewer line replacement done by a:
Family owned and operated company
Ethical, reputable contractor
Licensed, bonded and insured crew
So, what are you waiting for? Contact us today for a free estimate on trenchless sewer line replacement cost.
Interested in knowing more about trenchless sewer repair? Want to schedule trenchless sewer line replacement in your Renton property? Call Trusted Plumbing & Heating at (206) 231-5008.
Frequently Asked Questions
Trusted Plumbing wants to make sure you don't break the bank even for emergencies. Our basic starting charge can be applied to whatever work we do for your home. However, our minimum cost for diagnostics in Renton is $49.95. Please give us a call for more info about trenchless sewer repair at (206) 231-5008 so we can help you get started.