Trenchless Sewer Repair West Seattle
A damaged pipe in the sewer line is something that all homeowners dread. They worry about the trouble arising from the old structural pipe lining and the cost of cracked pipe repair. But, what terrifies them more is the thought of additional inconvenience and expenses that result due to the property damage caused by the trenchless method.
At Trusted Plumbing & Heating, we are happy to alleviate the stress of home and business owners who happen to need old existing pipeline services in West Seattle, WA. We do so by offering to do the job using innovative plumbing technology.
As the name suggests, the trenchless technique does not require extensive digging of the yard and creating trenches to access the damaged piping. Instead, it makes use of small access points to get to the blockages that cause backups in the system. This deviation from traditional sewer repair methods helps plumbing contractors repair the old line with less disruption to the homeowner and the surrounding areas.
These innovative techniques offer a non-intrusive alternative to traditional methods of old sewer line replacement. With this method, homeowners are also able to keep their home landscaping from being damaged by avoiding trenching.
Calling us for trenchless sewer repair in your West Seattle property means getting the cracked/broken pipe fixed:
On the same day
With less mess than the traditional way
In the most cost-effective manner
With very little environmental impact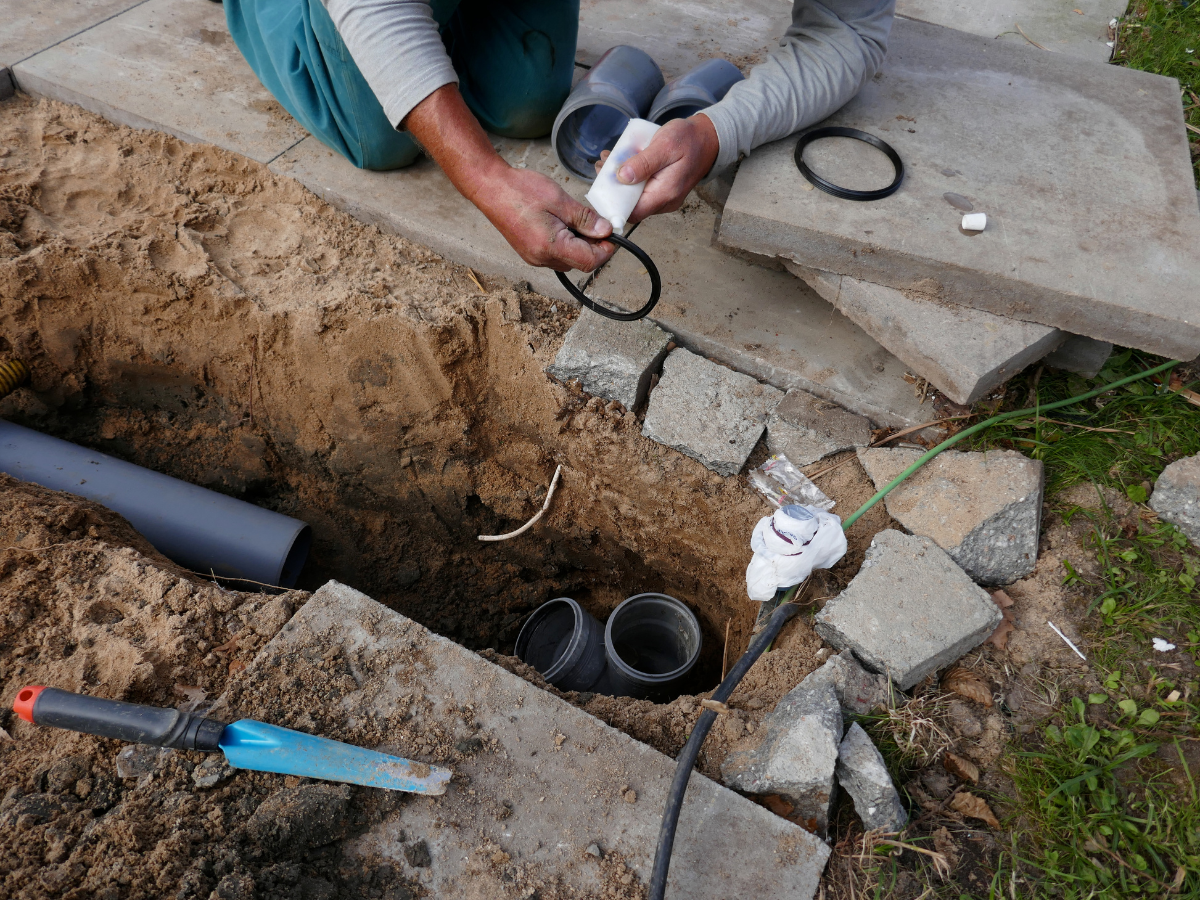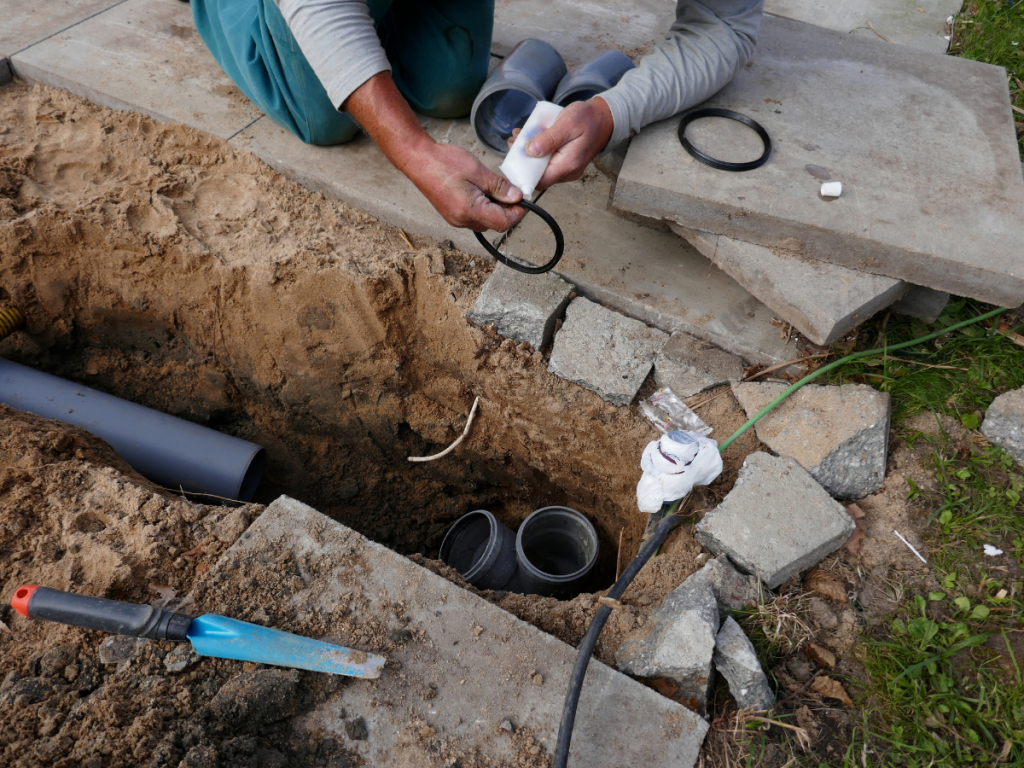 West Seattle Trenchless Sewer Repair
The best part about our repair methods is that these ensure a lasting solution to your main sewer line problems. Trenchless sewer pipe repair typically results in a sturdy, hard-wearing new sewer line that lasts for decades to come.
As a minimally invasive repair method, you can also be assured of faster project completion without much disruption in your yard as well as with your surrounding areas. There's also a smaller environmental impact that comes with a trenchless pipe replacement as it doesn't require the use of heavy equipment. This lessens the carbon footprint generated by the said plumbing project.
You must, however, remember that hiring the right professionals is a must to enjoy the optimal benefits of trenchless repair. Having inexpert technicians on the job is as bad as it would be if you fix the sewer line yourself!
Let us take care of your sewer-line replacement needs in West Seattle and have the satisfaction of being served by experienced plumbers who:
Specialize in trenchless plumbing
Have state-of-the-art equipment to work with
Are passionate about doing seamless work
With our crew carrying out the sewer pipe repair, you can rest easy that your King County property and its valuable plumbing system are in safe hands.
Trenchless Sewer Repair West Seattle WA
Replacing the existing pipe with a new pipe is quite a big and expensive project. You would not want the old pipe plumbing repairs in your West Seattle property to drag on for days or weeks and then burden you with substantial property restoration costs.
Our family-owned and operated company comes to the rescue with plumbing services that can minimize your headache! We send in residential and commercial plumbers who are trained in the various techniques of pipe replacement. They use the pipe bursting, pulling, or pipe lining method to carry out pipeline replacement in your West Seattle or King County property.
We do make sure that our services are:
Fast, yet efficient
Hassle-free
Affordable
Courteous and customer-friendly
Interested in knowing more about trenchless technology? Wish to schedule a sewer-line repair job? Want a free estimate on trenchless sewer line replacement cost? Call us now!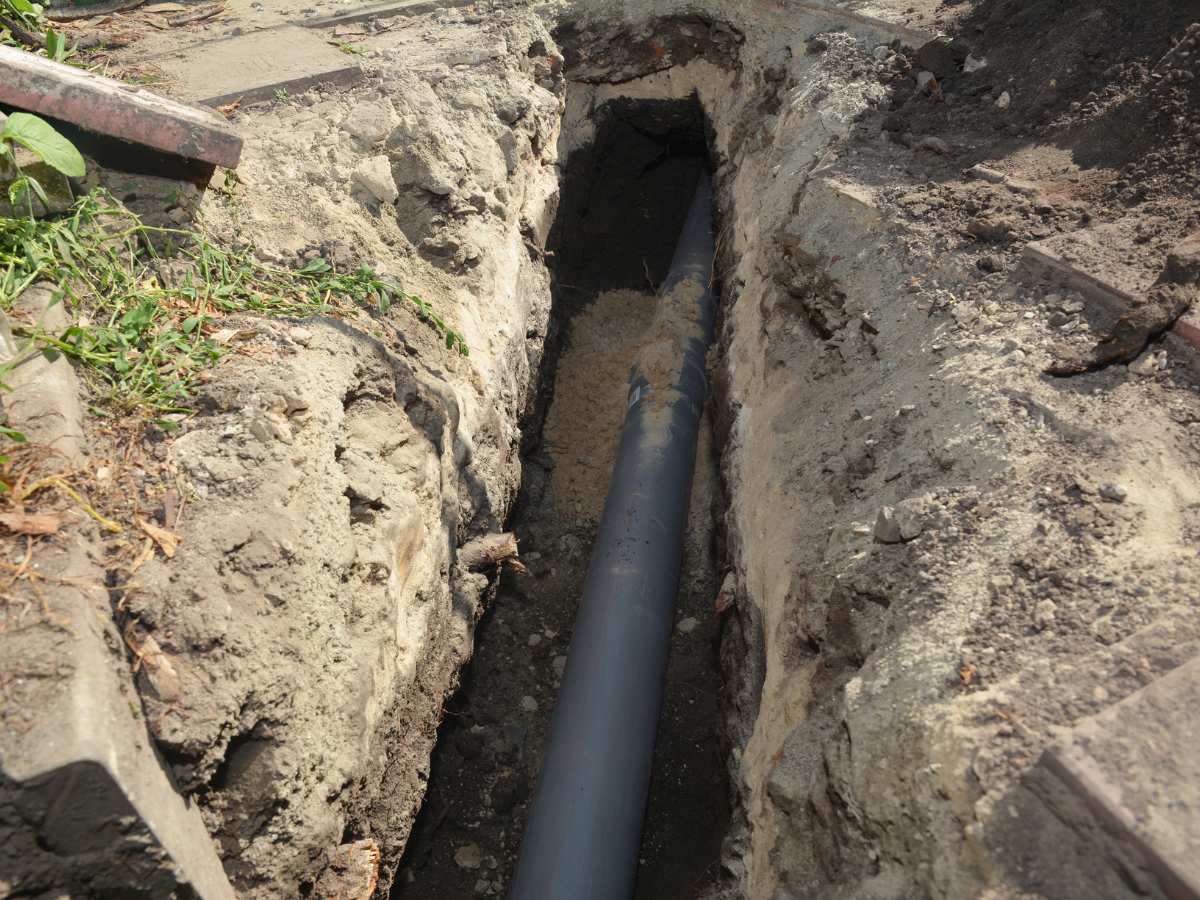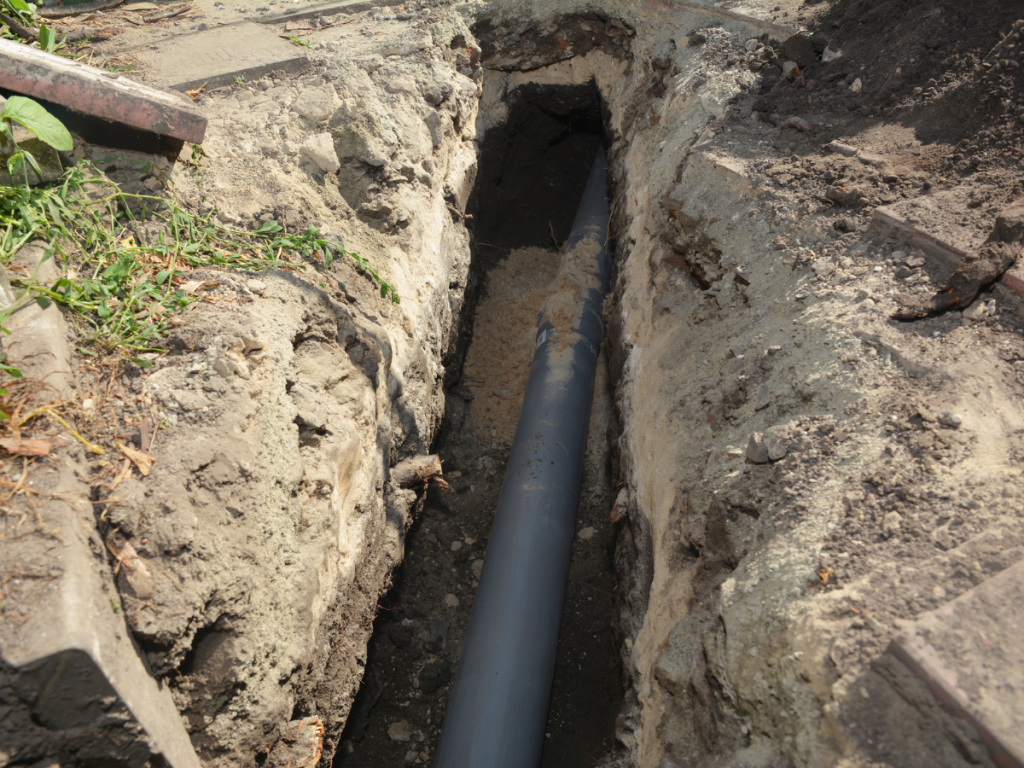 Trenchless Pipe Replacement West Seattle
There are a variety of materials we can use when replacing your drainage pipes. Among the most popular choices are cast iron, polyvinyl chloride (PVC), and High-Density Polyethylene (HDPE) pipes. It's always important to have your professional plumbers assess the condition of your existing system first to properly determine what material would suit your plumbing best.
What other plumbing services do we offer?
Our team of professional plumbers is proud to offer a wide range of plumbing services to our clients in West Seattle, as well as in Renton, Tacoma, and Kent. From emergency plumbing services such as leak detection and drain unclogging to sump pump installation and toilet replacement, we are here to service you.
Aside from the usual plumbing services we offer, our team can also work on heating and HVAC replacement projects. Apart from trenchless repair, we can install boilers, air conditioning units, replace heat pumps, and more.
We can also work on projects like hydro jetting. This is when you use high-pressure water to get rid of debris, oil, and fats that clog the pipelines installed in your drainage. Hydro jetting is a powerful and environment-friendly tool that helps clean up your drains in no time. It also doesn't cause that much damage to your existing pipelines as it only uses water. There are no hole drilling or chemical methods involved to clean the build-up blocking the pipes.
We are confident to offer services that match your needs when it comes to your water lines and drainages. Our team of plumbers are well-trained and equipped with the latest technology in their field. We also make sure our methods are fully effective and won't be costly and time-consuming for our clients. This way, our treasured clients are able to spend more time and budget on what really matters to them.
Your Dependable Plumber Team for Trenchless Sewer Repair
Turn to Trusted Plumbing & Heating for the most effective and professional trenchless pipe repair and plumbing services in the West Seattle area. Contact us at (206) 231-5004. Our accommodating team will be there to answer all your plumbing questions and schedule an appointment for you as needed.
From assessing issues with your drainage system or your sewer lines to picking the right materials for your project, we'll be right there every step of the way. Think of your plumbers as your dependable friends when it comes to plumbing projects at home. Call us today!
Frequently Asked Questions
We at Trusted Plumbing & Heating believe in great emergency work at a fair price. Our basic starting charge can be applied to whatever work we do for your home. To give you an idea, our minimum cost for diagnostics in West Seattle is $49.95. Please give us a call for more info about how we can provide you with an accurate estimate for trenchless sewer pipe replacement costs in West Seattle.