Tacoma homeowners know what a pain sewer problems can be, especially in a rainy climate like the Puget Sound area Tacoma is in. A sewer installation is one of the most significant investments a homeowner will make if their home doesn't have a sewer connection already, and existing pipelines require regular maintenance and inspections to ensure that a clog or root issue doesn't occur. If a clog or breakage has already happened, Trusted Plumbing & Heating can help with damaged pipe repair as described below, but if you're just concerned about your main pipeline, we can help with inspection and maintenance to prevent backups that will cause you inconvenience.
If your old sewer line is experiencing issues now due to a clog, leak, or line breaking, we're here to help. At Trusted Plumbing and Heating, we use trenchless sewer pipe repair instead of using traditional repair methods whenever possible to minimize the cons of such method. When an old line is in the worst condition and other methods don't suffice, the traditional method must be used. However, many times this is costly and time-consuming. The trenchless pipe replacement does its job without extensive digging and with less disruption. In contrast, the traditional trenching method can jeopardize the surfaces of your property and add up to labor costs and repair time.
With trenchless sewer repair, Tacoma homeowners can avoid the hassle of extensive digging and potential property damage. This method utilizes advanced technology and techniques to fix or replace damaged pipes without the need for excavation. By accessing the main sewer line through existing access points, such as cleanouts or manholes, our skilled technicians can effectively fix the problem while minimizing labor costs for your landscaping and lawn replacement. The trenchless pipe replacement method restores an old pipe within by using the ruined existing pipe as a host and building a new pipe to seal any breakages or cracks, and doesn't require digging large trenches hence the description of "trenchless technology."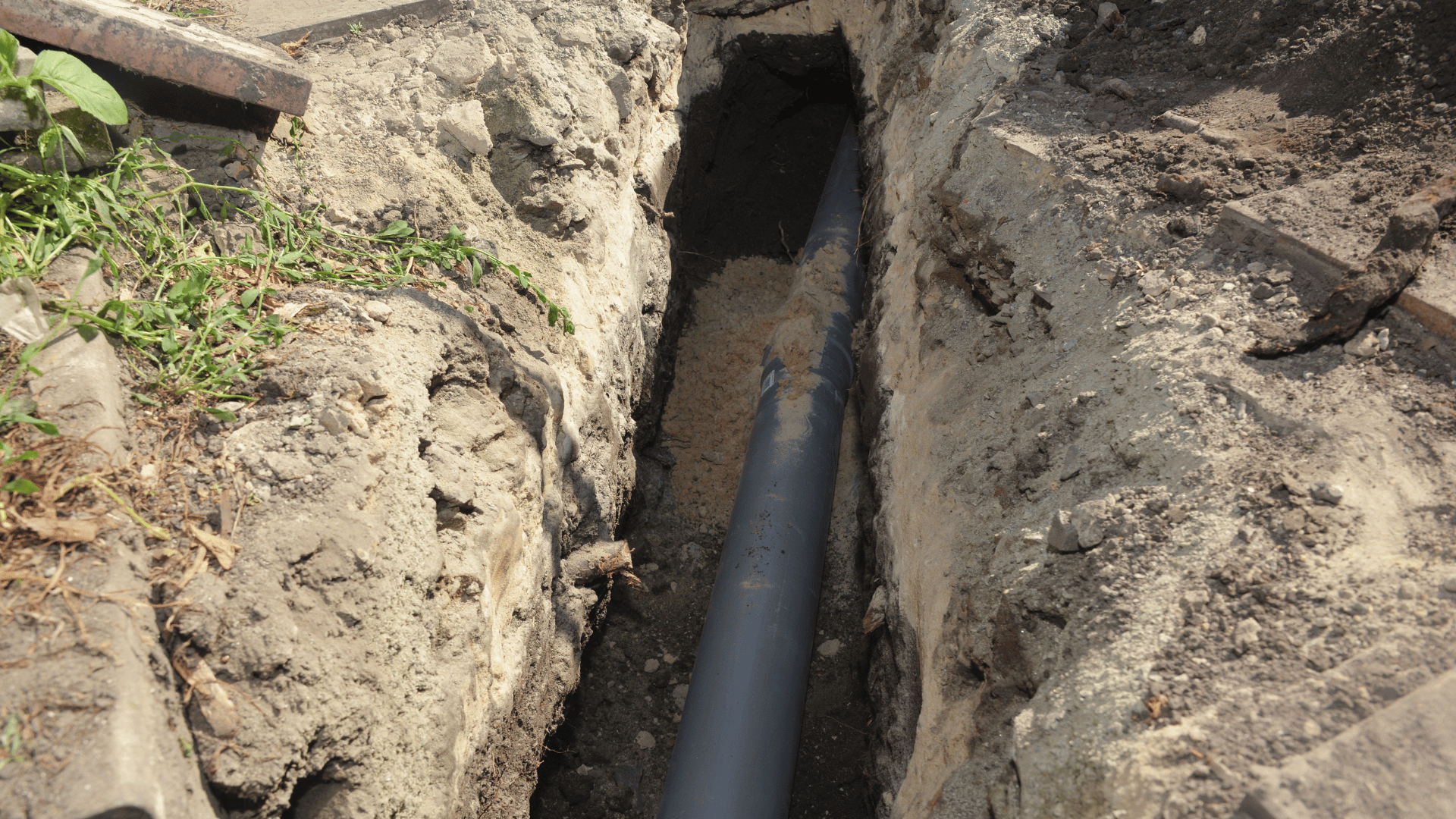 Trenchless Sewer Replacement Tacoma
There are all sorts of environmental, product quality, and original installation factors that may cause drainage pipes to become compromised and require trenchless repair or replacement. Ideally, all pipelines would have been installed with modern materials, and expert workmanship and not be affected by bad weather or tree roots. Examples of modern trenchless method materials include high-density polyethylene (HDPE) and polyvinyl chloride (PVC).
Unfortunately, that is not the case for many original pipe (and even some recently built) Tacoma homes and businesses. Even if modern materials were used, shoddy traditional sewer repair methods, unexpected weather events, or poor practices like dumping thick grease directly down the drains could lead to line failure in many instances. The most common reasons we see for pipeline failure include:
Wear and tear due to old age or frequent use over many years
Tree root growth intrusion
Severe pipe blockages from grease or hair
Old fashioned materials i.e. concrete that break down faster
Poor initial installation
Cold weather causing pipes to freeze
Flooding, causing pipes to leak
Whatever the cause of a sewer's failure may be, we can provide a fast, professional plumbing repair for your Tacoma area home or business. We are proud to offer trenchless sewer repair Tacoma services to commercial and residential clients, and our technicians are fully licensed and insured for pipeline repair and replacement. You can trust us with your plumbing needs as we have seen just about any scenario you can imagine with sewer failure and problems, and are equipped to handle almost anything that comes up. We'll get your lines back up and running efficiently and quickly, with as minimal damage as possible, and clean up after ourselves along the way.
Compared to traditional drain repair methods, trenchless sewer pipe repair is faster- it can often be done within a day compared to the traditional method which can take weeks. Trenchless sewer repair Tacoma service is also minimally disruptive. During the process of trenchless sewer pipe repair, only two small-sized holes need to be dug to access the pipe, saving property owners from the costs and hassles of getting their yard and landscaping torn up. This saves not just time and money, but also the headache and frustration of having to start over with your garden, flowerbeds, or lawn.
If you have any questions regarding our trenchless pipe replacement solutions for broken water or sewage systems, feel free to get in touch with our friendly team. We'll be more than happy to help explain your trenchless repair options and schedule an estimate if needed. If you have a sewer scope video already showing the problem in detail, we'd love to view it. However, we can also provide scoping services as needed to evaluate the extent of the problem and give you an estimate on the spot.
Trenchless Sewer Pipe Repair Tacoma
We use advanced trenchless repair technology to complete the service of pipe lining whenever possible. This innovative and ingenious method allows us to replace a damaged water or sewage pipe without the need for significant excavation in many cases and is typically less of an investment as well on your side.
Why choose trenchless sewer repair Tacoma?
Here are some of the many reasons why trenchless sewer line replacement is our preferred method of sewer repair for most Tacoma homes:
Cost-effective
Eco friendly
High quality
Time-saving
Convenient
Plumbing problems are stressful already, so let us handle your plumber needs quickly and efficiently. If your notice corrosion, cracking, or rupturing in your lines, we can help you with replacing the necessary systems by relining the pipes. There's no need to live with a nasty sewage smell in your home or work around clogs when Trusted Plumbing & Heating can repair your sewer efficiently and effectively for less.
Meanwhile, if you have other plumbing problems, we have technicians who can provide all kinds of other basic plumbing services like drain cleaning, water heater repair, leak detection, and hose bib replacement. We also offer more specialized services like directional drilling and commercial plumbing services for businesses and property owners that need more complex solutions.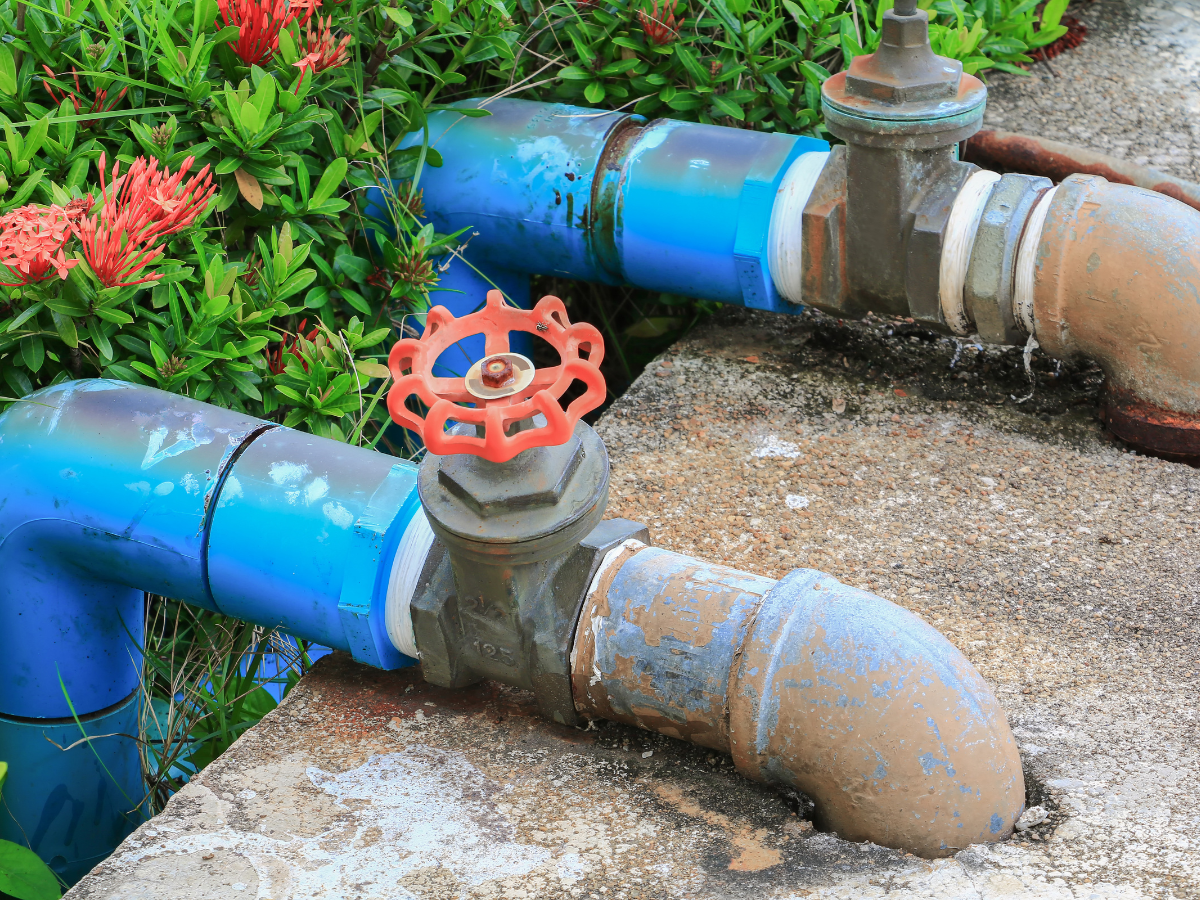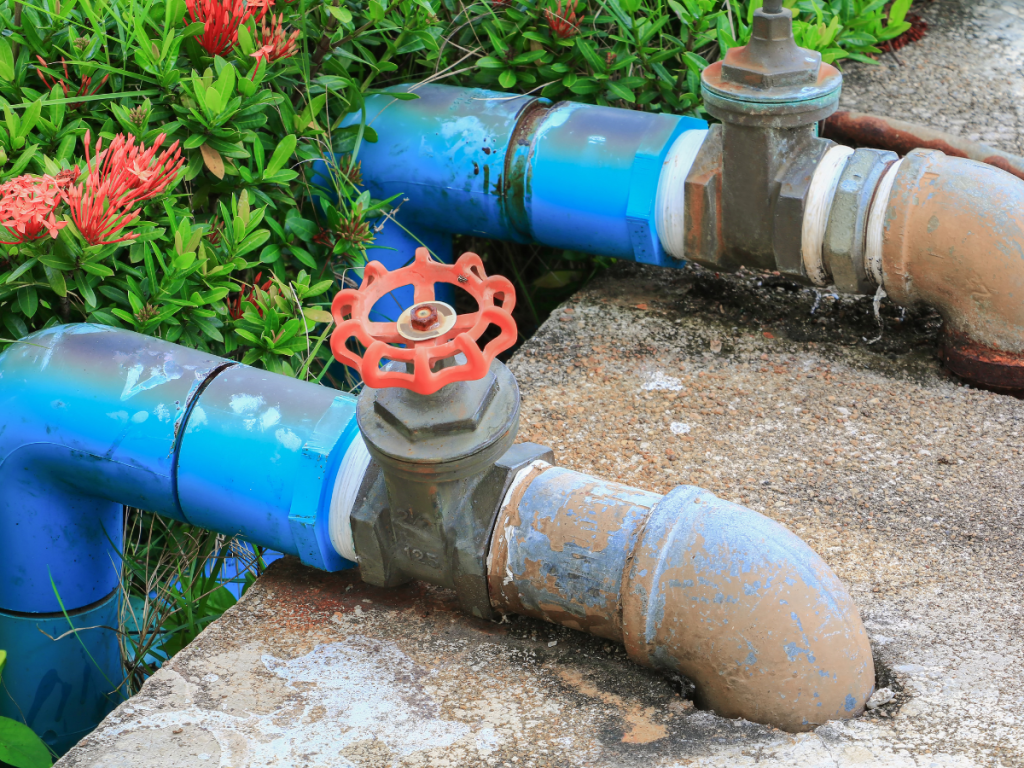 Trenchless Pipe Replacement Plumber Tacoma
Our plumbers use the latest techniques and equipment and are experienced people you can rely on, and we have plumbers in or near Tacoma most days so we're always in the area. Customer satisfaction is our goal. You can rest easy knowing that you will receive the best possible plumbing services at the best possible prices.
Call Trusted Plumbing & Heating at (206) 231-5004 for trenchless sewer repair Tacoma, and elsewhere in Pierce County as well. During our business hours we do our best to have a plumber available to give trenchless pipe replacement quotes over the phone in 5 minutes or less, but if it's outside of business hours please send us a form with your sewer questions and we will get back to you as soon as we can.