Trenchless Sewer Repair Kent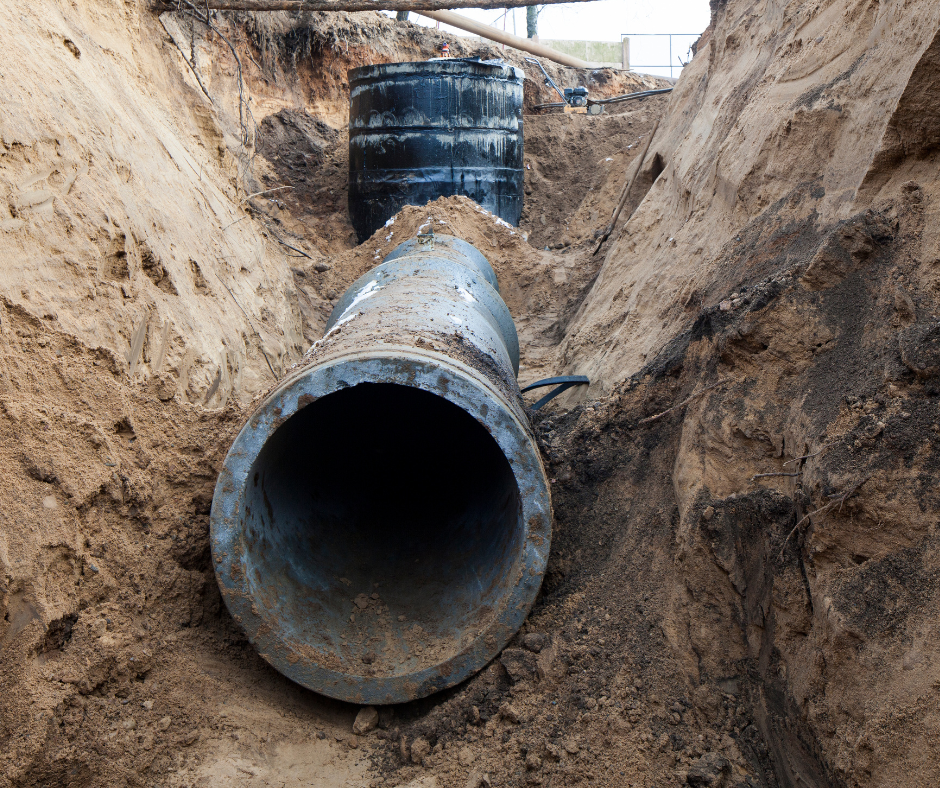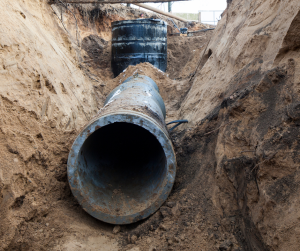 When you need sewer line repair in your Kent, WA property, consider opting for a trenchless plumbing job. The difference between trenchless sewer repair and the traditional repair method is quite obvious – the former does not require deep trenches to be dug alongside the sewer line to diagnose and fix the problem.
Usually, two holes dug at the both ends of the damaged pipe are enough to carry out trenchless sewer line repair. As your Trenchless Sewer experts in Kent, Trusted Plumbing & Heating:
Completes the job fast
Makes much less mess and noise
Is not disruptive for property owner as well as neighbors
Does not necessitate yard restoration expenses
Another advantage of trenchless sewer repair in any Kent property is that there is absolutely risk of damaging any of the underground utilities that can accidentally happen while digging. Undoubtedly, trenchless sewer repair is the most efficient, safe and economical way of dealing with broken sewage pipes.
Call us today to schedule trenchless sewer repair in your home or business place.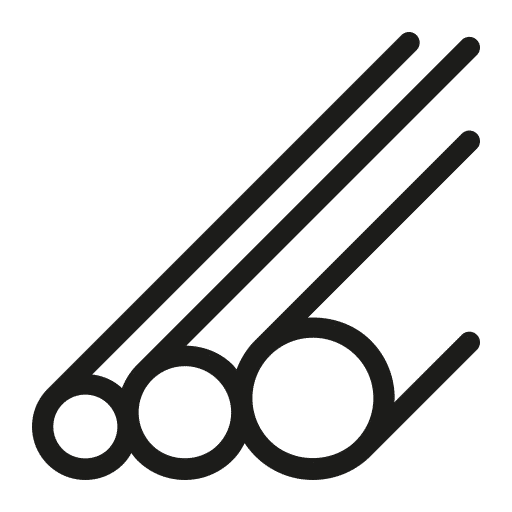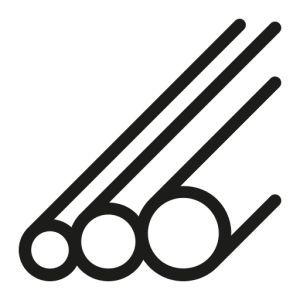 If you decide to try trenchless sewer line repair yourself there is no chance you will not end up regretting the decision. Are you unhappy about having to spend on professional sewer line repair in your Kent property and hope to avoid with a DIY job?
Believe us when we say that instead of saving on sewer line repair costs, you might have to spend much more on fixing a damaged sewer system or property. The best way of limiting your sewer line repair expenses is by calling us in for performing cracked sewer pipe repair using the 'no dig' trenchless plumbing technology.
Our competitively-priced trenchless sewer repair services also bring you the advantages of working with a company that is:
Family owned and operated
Ethical and customer-friendly
Licensed, bonded and insured
Correcting Sewer Lines Without Excessive Property Damage
When it comes to your sewer and drain lines, there is nothing more important than making sure they are clean and draining properly. Although sewer and drain lines are always susceptible to cracking, breaking, or clogging, Trusted Plumbing & Heating are experts and offer permanent and simple solutions that will keep your water flowing correctly and efficiently. In most cases, the solutions that we offer are "trenchless." Trenchless sewer repair means that we are able to carry out a pipe repair without having to destroy your property or dig up unnecessary portions of the street.
Depending on the issue you are working to solve, there are three main types of trenchless sewer repair:
Pipe Bursting:
Pipe bursting is a form of trenchless sewer repair that utilizes hydraulic force to break apart old pipes, and replace them with brand new ones. This is accomplished through the use of a "bursting head," which is a cone shaped piece of metal attached to the end of the new pipe. The new pipe is pulled through the old one leaving you with a new sewer line.
Pipe Boring:
Pipe boring is a form of trenchless sewer repair that uses a drill, coupled with a reamer, to remotely run new pipes underground. This is one of the least invasive forms of trenchless piping, as it allows us to run a pipe long distances without disturbances to homes, businesses, or traffic. This is a great option when you need to install pipes under roadways, buildings, wetlands, rivers, or any place else you would otherwise not have access to.
Pipe Lining:
As a solution to cracked or broken pipes, as well as root intrusion into pipes, lining can offer enhanced flow at a more cost-effective price than replacing the entire pipe. Relining is done with a durable resin that can last for decades and hardens in about two to four hours of installation. Pipe lining is strong, made to last, and can withstand the demands of even the most well-used pipes.
Sewer Line Replacement Kent
Trenchless sewer line repair essentially amounts to making sewer line replacement in the Kent property. This is so because the two repair techniques, pipe lining and pipe bursting, involve respectively re-lining the old pipe with a new one and destroying the damaged pipe while a new one is pulled in its place.
Our technicians are trained at both methods of trenchless sewer line replacement. You can trust us for trenchless sewer line replacement services in Kent that:
Combine seamless workmanship with great customer care
Exceed the highest industry standards
Surpass your expectations
Get our trenchless sewer line replacement experts started on eliminating your sewer troubles for good. Call today for a free estimate of trenchless sewer line replacement cost.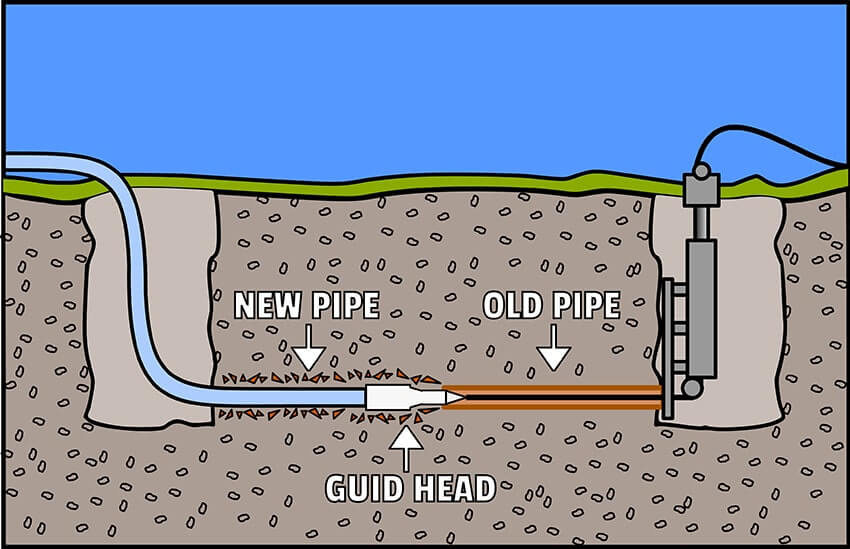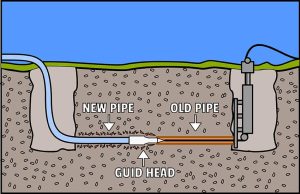 How Does Trenchless Pipeline Repair Work?
Either cured-in-place pipe or bursting techniques can be used for trenchless sewer repair work. Before any work can start, the existing sewer line must be analyzed through a specialty camera that will navigate the sewer lines. The camera will give the plumber an idea of the size or length of the sewer line plus the extent of any blockage or damage. After that, a splitting head is attached to the replacement pipe, which then moves through the old pipe. Simultaneously, a one-piece polyethylene replacement pipe is pulled through the old pipe as it extends.
Another significant advantage of opting for trenchless sewer repair in your Kent home is that it can prevent or decrease future sewer line issues. Use of trenchless plumbing for sewer line repair or sewer line replacement results in a more structurally strong pipe that does not allow tree-root intrusion and does not rust. This pipe has a lifespan of at least 50 years.
Lose no time in calling us if you suspect a need for sewer line repair or replacement in your property. We send over our technicians to perform a video inspection of the sewer pipe so as to diagnose the exact condition of the sewer system and determine the right sewer line repair solution.
As an aware property owner, you would agree that trying to replace or repair sewer lines yourself is unwise. We advise that you also make the effort to find the right contractor to handle your sewer line replacement job in Kent. Work with us to have the satisfaction of working with one of the most experienced sewer pipe lining companies around.
To learn more about trenchless sewer line replacement techniques or schedule a trenchless sewer repair job in your Kent property, call Trusted Plumbing & Heating at (206) 231-5004.
Frequently Asked Questions
We keep our work priced reasonably, even for emergency situations. Our diagnostic charge can be applied to work we do for you after giving an estimate. However, our minimum cost for diagnostics in Kent is $49.25. Please give us a call for more info about trenchless sewer repair at 206-231-5008 so we can help you get started.