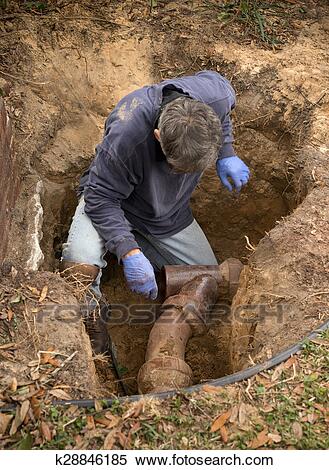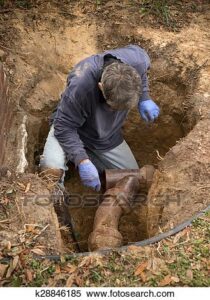 At Trusted Plumbing & Heating, we understand that plumbing emergencies occur at the worst times. Whether you need an emergency plumber in the middle of the night or on a weekend, we are ready to help.
If you are experiencing a plumbing problem that requires immediate attention of a professional, get in touch with us. Our emergency plumber serves entire Kent, WA area. Available 24 hours a day, seven days a week, we are here to help our clients alleviate stress and frustrations that come with common plumbing problems like:
Clogged drains
Backed up toilets
Burst pipes
Our emergency plumber serves both residential and commercial clients. We have the tools, training and expertise needed to fix any problem quickly and correctly—with least disruption to your daily activities.
From the time you contact us for the services of an emergency plumber, your problem becomes our problem. You can rest assured your emergency plumber will arrive at your Kent home or business on time. We use the latest diagnostic skills and technology to determine the problem and take swift actions. No matter how big or small the problem, we are the emergency plumber to rely on.
A 24 hour plumber will rush to your home or commercial property whenever you need our assistance. We will:
Carefully listen to your concerns
Assess the problem thoroughly
Come up with fast, affordable solutions
Rest assured your 24 hour plumber will always leave the job site clean and tidy. We do not want to leave any mess behind, only peace of mind. So, if you are looking for a dependable 24 hour plumber in the Kent area, look no further than us. We have built an excellent reputation on providing a quality emergency plumbing service at reasonable rates. Call us anytime you need a 24 hour plumber in Kent or its nearby areas. We do the job right, the first time.
Emergency Plumbing Service Kent
Blocked drain causing an inconvenience? Is your hot water heater acting up? Going mad from a constantly dripping faucet? Need an emergency plumbing service in Kent? You have come to the right place.
No matter what type of plumbing issue you are experiencing, you need a 24 hour plumber who can fix it quickly and affordably. That is where we come in. We provide a top-notch emergency plumbing service to Kent residents and businesses.
Serious plumbing emergencies can lead to property damage, if not addressed on time. For instance, if your bathroom floods middle of the night, it is important that a 24 hour plumber arrives right away to resolve the issue and prevent additional damage. When you choose our emergency plumbing service for your home or property, you choose:
FREE estimates
Licensed and insured company
Exceptional workmanship
Call Trusted Plumbing & Heating at (206) 231-5004 to schedule an emergency plumbing service in Kent.
Frequently Asked Questions
Trusted Plumbing wants to make sure you don't break the bank even for emergencies. Our diagnostic charge can be applied to work we do for you after giving an estimate. However, our minimum cost for diagnostics in Kent is $49.25. Please give us a call for more info about emergency plumbing at 206-231-5008 so we can help you get started.
We try and it make out the same day you schedule service, and we have locations near Kent that make it easier to get to you. Whether you're near Hydroplane & Race Boat Museum, Saltwater State Park, or Seattle Chocolate, give us a call at (206)-231-5008 to check our availability. We service all neighborhoods in Kent including East Hill, Scenic Hill, and Star Lake.
Our plumbing experts are ready and prepared for all kinds of plumbing needs. Our team is made up of experts with extensive knowledge of emergency plumbing and most or all other plumber repair work. Give us a call at 206-231-5008 so we can schedule an appointment and have one of our technicians visit you.
Other Services In This Area