Emergency Plumber Kenmore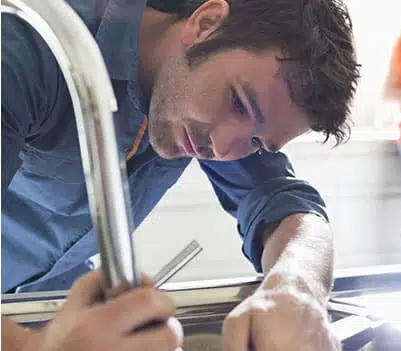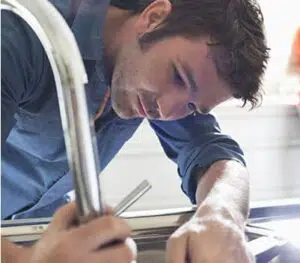 Needing repairs for your home or business late at night or on the weekends is never what we were expecting. That is just one reason why having local emergency plumbing service is an extremely important part of the services we offer. As much as we all try to keep up with maintenance checks for our plumbing, sometimes that leak or has become a sudden repair that we need fixed quickly and with efficiency. 
Our team of emergency plumber technicians are available to help diagnose your service needs when you need them most, no matter what time of day or night. Trusted Plumbing and Heating is available when you need a company that is:
affordable

professional

available 24/7
If you live or work in the Kenmore area and find your emergency plumbing service repairs have become an urgent situation, please give us a call to see how we can assist you.
Our decades of working in emergency plumbing has allowed us to provide well experienced plumbers that have the tools and training needed to attend to any emergency plumbing repair and installation.
Whether it's a blocked or clogged drain that has made your kitchen sink unusable, or a burst hot water heater pipe flooding your basement or bathroom, we're available 24 hours a day. It's valuable to our company to offer emergency plumbing repairs that can provide damage control quickly. We pride ourselves in a team offering reliable detection with: 
decades of expertise

various knowledge sets

skills for any problem at hand
Find out how our emergency plumbers can diagnose and fix your repair with techniques that are always using the latest technology and plumbing methods.
Emergency Plumbing Service Kenmore
Many repairs or water cleaning problems require you to act quickly, and when they do you'll need to call an emergency plumbing service company. Our customer reviews show that we're a company that you can count on for being responsive and timely with our service calls. Our licensed and insured emergency plumbers are expert problem solvers, with decades of knowledge. We're here if you're in the Kenmore WA area and are suddenly in need of:
clogged toilet or drains

sump pump care

rooter and roto plumbing service

sewer drainage solutions
The Kenmore community can count on us to repair your emergency plumbing. Our company provides residential and commercial emergency plumbing service that is available 24/7 to ensure we're here for you when you need us the most.
Call Trusted Plumbing & Heating at (206) 231-5004 to schedule an emergency plumbing service in Kenmore Washington.
Frequently Asked Questions
We at Trusted Plumbing & Heating believe in great emergency work at a fair price. Our diagnostic charge can be applied to work we do for you after giving an estimate. However, our minimum cost for diagnostics in Kenmore is $50. Please give us a call for more info about emergency plumbing at 206-231-5008 so we can help you get started.
We try and it make out the same day you schedule service, and we have locations near Kenmore that make it easier to get to you. Whether you're near Olympic View Drive, Tambark Creek Park, or Lyon Creek Waterfront Preserve, give us a call at (206)-231-5008 to check our availability. We service all neighborhoods in Kenmore including Simonds Road, Moorlands, and City Center.
Our plumbing experts are ready and prepared for all kinds of plumbing needs. Our team is made up of experts with extensive knowledge of emergency plumbing and most or all other plumbing work. Give us a call at 206-231-5008 so we can schedule an appointment and have one of our technicians visit you.
Other Services In This Area