Trenchless Sewer Repair Seattle
What is trenchless sewer line repair?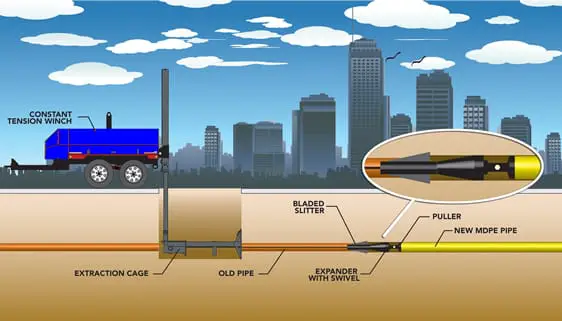 Trenchless sewer repair is an advanced trenchless method is as efficient as it sounds. We now can repair damaged sewer pipes in your Seattle home without digging it up. Cured in Place Pipe (CIPP) is used to reline the inside of a broken sewer line. A PVC lining is blown inside the host pipe to cover the sides of the sewer line. The new seamless liner that is blown into the existing sewer line is pressurized with scalding steam so it is kept perfectly in place. It's fitted just like a second skin to the existing sewer pipe to give it the boost that it needs to repair the crack or leak. This instantly restores the system.
Now you might be wondering, "how do plumbers see through the pipes if there are no trenches made during repair?". The answer is simple. With our latest technology, professionals are able to push in a small camera into the piping system to get a clear view of the problems existing even at the farthest corners of your drains. Thankfully, latest innovations allow us to inspect such places without having the need to damage the yard where the pipelines are situated.
With trenchless repair, not only are you able to save your yard or property from being damaged, but it also lessens the probability of other homes in the area being damaged, usually caused by the digging as well. This makes up for a more harmonious community in the area.
Fix a sewer system with virtually little or no digging