If your home is located in Everett, you likely have a sump pump in your basement. Sump pumps are devices that are designed to control flooding. They channel additional moisture out of the home and away from the foundation. This is done by activation at a certain flooding level. A damaged or broken sump pump can cause flooding and damage to your home. If your home does not have a pump, you may need to consider installation of one.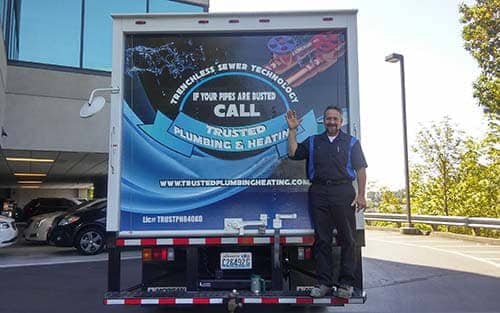 Sump Pump Replacement Everett
When is it time to replace or repair the pump in your Everett home? Usually, they get replaced every 10 years, while some get replaced after 7 years. It really depends on your pump, how often it runs, and how it is cared for. One maintenance tip is to keep it upright. A pump that falls down stops working. Since they vibrate while working, this can cause it to tip over. Also, check the operation. The worst time to find out that your pump isn't working is during a storm. Test if it is working by pouring water into the catch basin. If the sump pump does not activate, call Trusted Plumbing and Heating for repair service of your pump. 
Next, keep the vent hole clear. Sump pumps work by taking flooding out of your home, typically 20 feet away from the structure so that it does not flood back in. A clogged hole doesn't work properly. Last, if you have a loss of power and don't have battery backup, you might need to check to see if your sump pump is able to keep up with high inflow during a storm. If it does not, you may want to consider investing in battery backup installation.
If your sump pump stops working, it may be time for replacement. Call a plumber for professional services to ensure your Everett home is taken care of. A plumber reviews the root cause of the issue to prevent worse problems that can come in time. Plumbers can also determine the horsepower strength that your home needs. For example, some homes in rainier climates need higher horsepower.
If you have any questions or need plumbing service, Trusted Plumbing and Heating. We are here to provide you the repair and installation services that you need!
Trusted Plumbing will take care of your sump pump so you can face Heavy Rain worry-free.
We care about what you care about. That's why our customers call us again and again for sump pump repairs and installations. We'll give you a free cost estimate when you call so you know exactly what to expect before we even show up. Call us at 206-208-0007.