Sump Pump Repair Des Moines
If you live in the Des Moines area, you probably have a sump pump in your home. These devices help protect your Des Moines home from flood damage by flood control. They include sensors that activate at certain points and drain the flooding out of your Des Moines home. They are especially important for homes that are located in wetter climates.
Usually, they are located within holes below the main surface of the basement. Older types may channel water into the sanitary sewer which may violate modern codes in your area. Otherwise, newer systems work by channeling flooding out of the basement and away from the foundation. If you think the sump pump in your home may be an older type, you may want to double check. A plumber's services can ensure proper installation and repair of the sump pump for long-lasting results.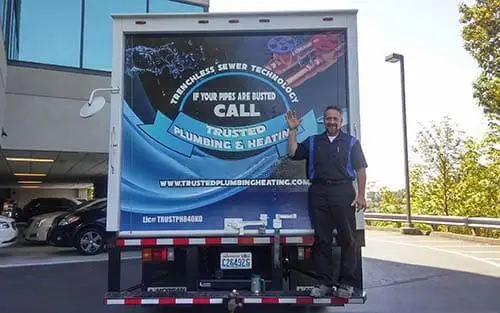 Sump Pump Replacement Des Moines
One sign that your sump pump isn't working properly is visible rust on the device. Rust can come from corroded battery terminals. It can also be caused by a bacteria issue. Either way, it is a good idea to fix this issue because it can cause problems with water flow in your drainage system. 
Simple things can be causing your sump pump to not work properly, such as an electricity issue or the GFCI outlet needing to be reset. Or, it could be that the sump pump is not on a switched circuit. A light switch turning on and off may be noticeable in this case. In addition, other objects placed in the pit such as dehumidifiers could cause the float switch to hang up. More complicated issues can be solved by calling a professional plumber to ensure your home in Des Moines is taken care of and flooding in the basement is prevented.
Des Moines Sump Pump Repair 
Regular maintenance can help make your pump last longer. This includes cleaning it and checking up regularly. It shouldn't be making excessive loud noises and vibrating harshly. If it does, these are signs that something is wrong. 
Another reason why your pump is not working properly is that it simply is too old. Regardless of how much you repair and clean your pump, if it ran for too long, you might need to replace it. Certain homes need pumps with higher horsepower. However, pumps with lower horsepower could work just fine for some homes. Consider calling a plumber to get a professional's opinion. 
If you need pump installation, repair, or plumbing services, call Trusted Plumbing and Heating! We are here to take care of your Des Moines home and for your plumbing needs.
Trusted Plumbing will take care of your sump pump so you can face Heavy Rain worry-free.
We care about what you care about. That's why our customers call us again and again for sump pump repairs and installations. We'll give you a free cost estimate when you call so you know exactly what to expect before we even show up. Call us at 206-208-0007.