How has your water bill suddenly increased? You may have a water leak in your pipes or sewer system, which can lead to expensive utility bills for Puyallup homeowners. Undetected leaks can lead significant damage and cost you money. The first step to leak detection and protecting our home is hiring a certified Puyallup plumbing expert.
Washington is known for its rainy weather, and Puyallup is no different. Many homes are able to withstand Pacific Northwest weather during rainy seasons, but your sewer system may not be as equipped as you think. Sewer systems can easily be overwhelmed by heavy rain and cold weather. Proper leak detection is crucial to help homeowners protect their investment. Detection services can assure Puyallup residents that their water drainage and pipe system is in working order and prepared for winter conditions. Call trusted plumbing and heating Puyallup to make sure your draining systems are working properly! (206) 231-5007.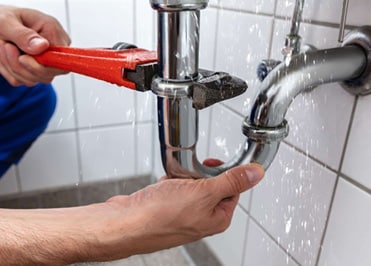 Frequently Asked Questions
We at Trusted Plumbing & Heating believe in great emergency work at a fair price. Our diagnostic charge can be applied to work we do for you after giving an estimate. However, our minimum cost for diagnostics in Puyallup is $50.10. Please give us a call for more info about leak detection at (206) 231-5008 so we can help you get started.
We try and it make out the same day you schedule service, and we have locations near Puyallup that make it easier to get to you. Whether you're near South Hill Mall, Bradley Lake Park, or Lake Tapps, give us a call at (206) 231-5008 to check our availability. We service all neighborhoods in Puyallup including Amber Meadows, Meridian, and Parkridge.
Our plumbing experts are ready and prepared for all kinds of plumbing needs. Our team is made up of experts with extensive knowledge of leak detection and most or all other plumbing fixing. Give us a call at (206) 231-5008 so we can schedule an appointment and have one of our technicians visit you.