Trusted Plumbing & Heating offers these services in Seattle and the surrounding area:
Call us for all of your Seattle Plumbing needs!
We also service Shoreline, Bellevue, Edmonds, Everett, Kenmore, and other cities in the Seattle area.
Are you a new homeowner, or a homeowner wondering if it's time to do a checkup on your plumbing systems? If you're an average homeowner here in the King County area, it's likely that your home may need some essential maintenance on your water lines and fixtures to prevent issues from occurring later that will cost you far more than proper maintenance would have. Located at 5608 17TH Ave NW, Trusted Plumbing & Heating is fully equipped and knowledgeable about plumbing, leaking, and sewer issues that you may encounter at home. We get questions all the time about basic plumber costs and how to stay up to code in your home, so we as professional plumbers wanted to provide answers for some of the most common questions we receive every day.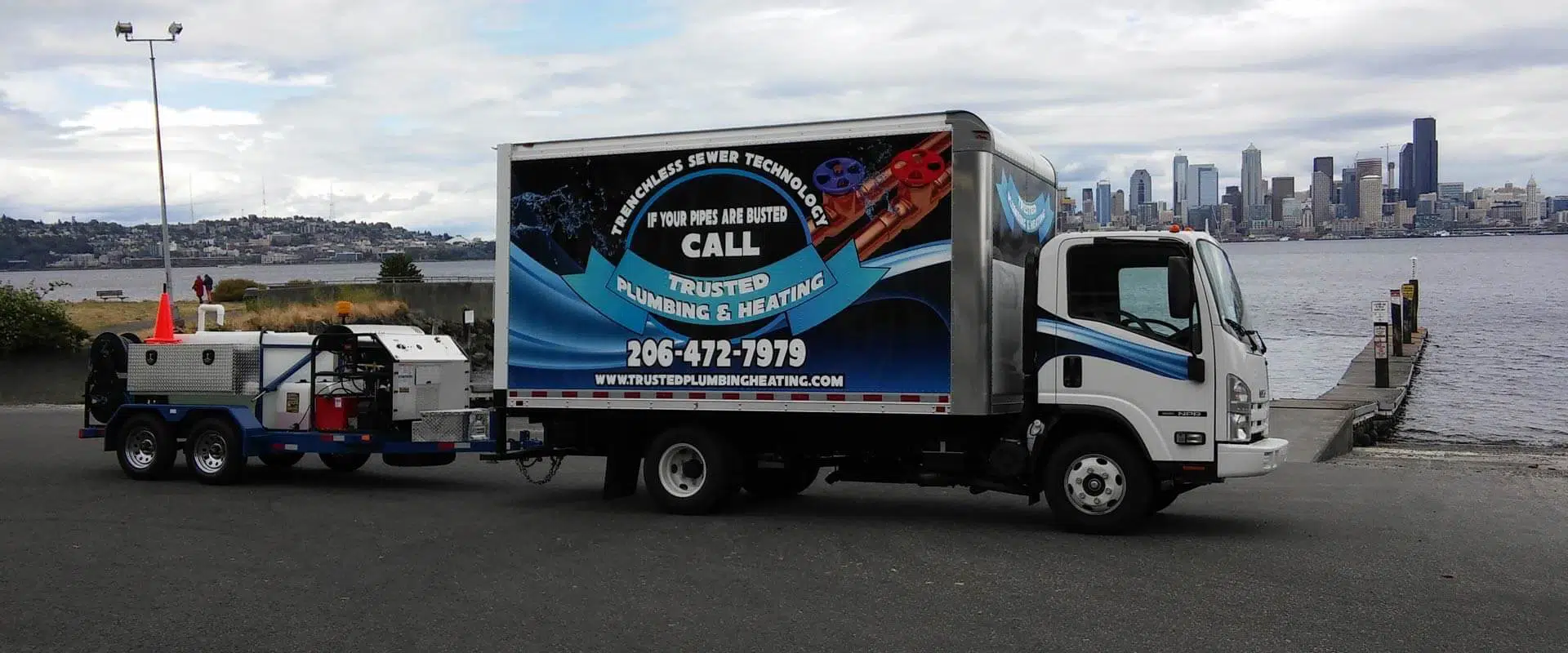 Seattle Plumbing Installation
If you've ever had a significant water line or leak issue in a residence you've lived in over the years, you'll know that extensive repairs and fixes can cost thousands of dollars. But how can you make sure your home is up to code, and what are the most common issues that you should be aware of? Seattle.gov has the most current plumbing codes posted for the public to read, which is extremely informative but very technical if you're not already an expert who is familiar with those services. As the real estate market continues to grow and more people are becoming first-time homeowners, there is a growing need for information about maintenance costs and questions about how to keep your home safe, and we are here to help answer some of the most common questions on our site or go into more detail on the phone or in person!
One common maintenance issue homeowners all across Seattle might have is about their water heaters. We all need our water heaters to supply warm water for bathing, cleaning, and everything in between. This is why making sure it's running in top condition should be a priority when talking about your home system. Whether it's a tankless water heater or a traditional tank heater that you have at home, you can consult our team for proper maintenance, repair, and replacement, should it be necessary.
Seattle Plumbing Services
Get your plumbing issues solved in no time by a team of local plumbers who have years of experience serving the greater Seattle area and neighboring areas. With our experienced plumbers, water line repair has never been so easy and stress-free. We offer a wide range of services, including some of the most complicated plumbing work you might encounter at home.
Our team is also proud to offer an emergency service in case you encounter a pipe issue during the wee hours of the morning. We understand how unforeseen plumbing issues can cause water damage to your home. And so we made it our mission to be available whenever our clients need us to avoid further damage and expensive home repair due to their water pipe issues.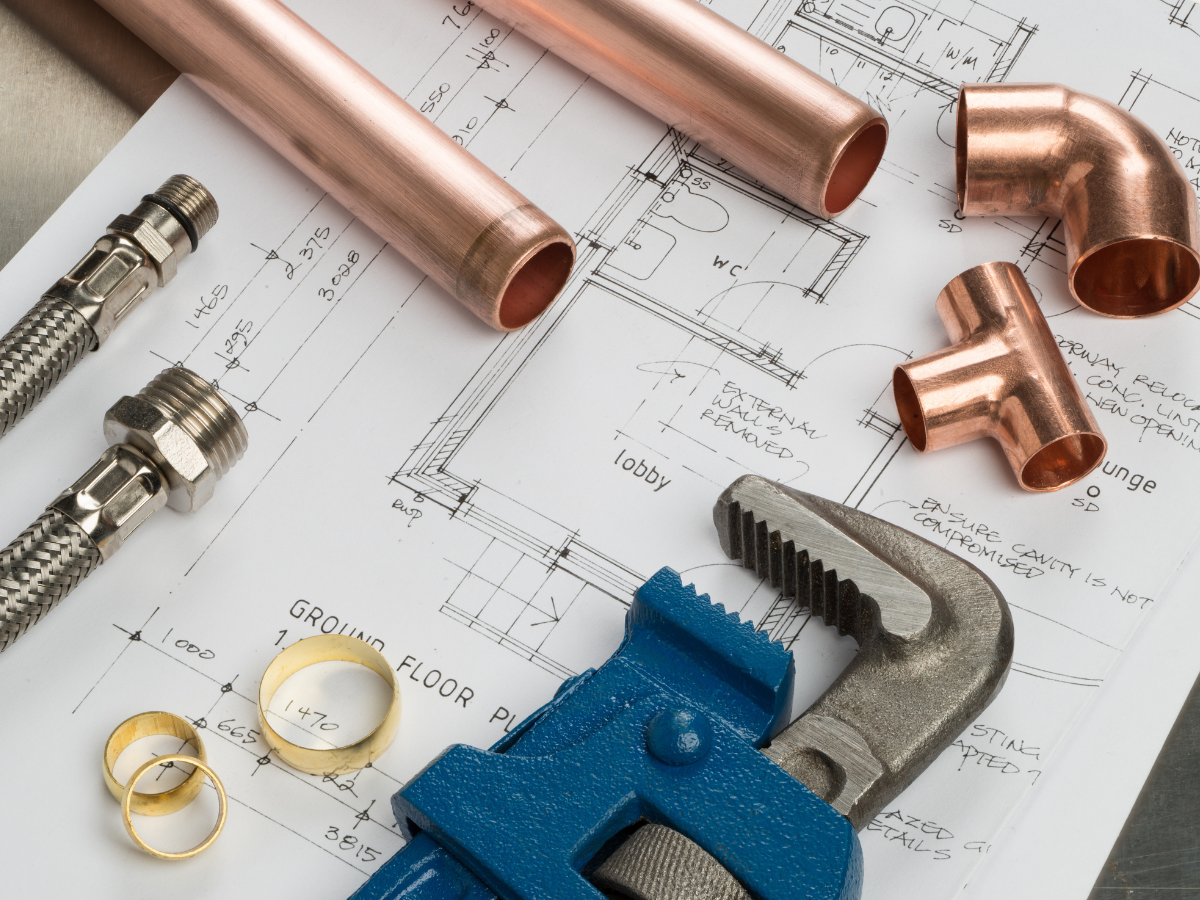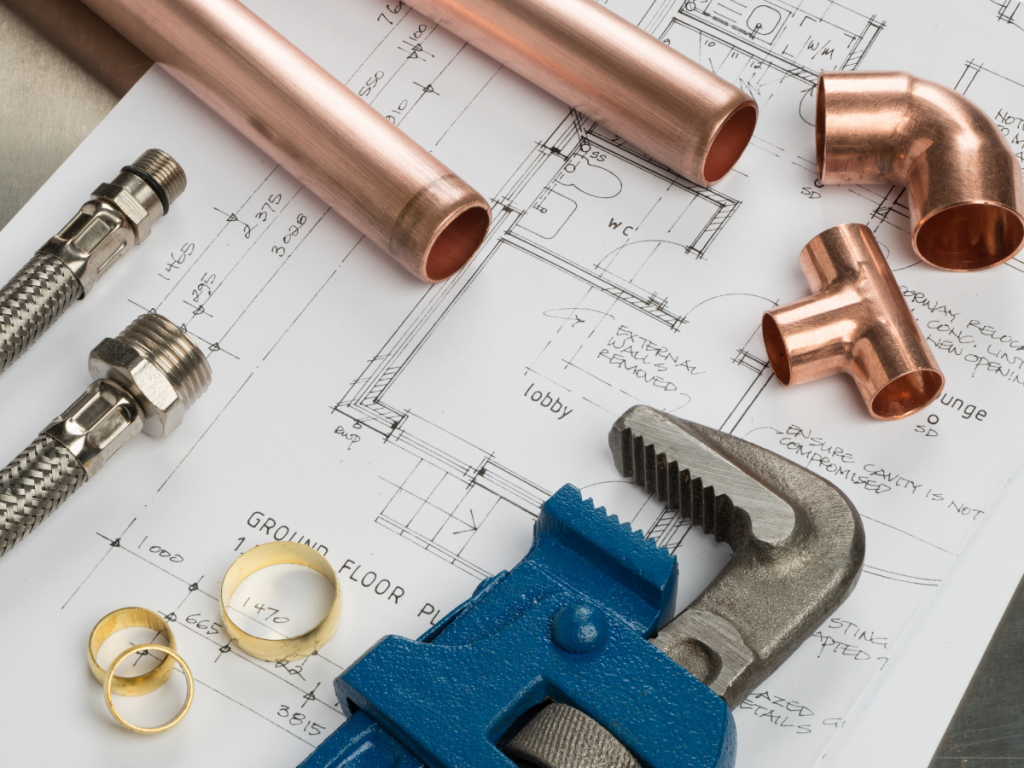 Seattle WA Plumbers
Home inspections of the sewer, furnace, and pipes are also always optional before buying a house, so new homeowners who opt out of inspections to save money or to win a bidding war, and also don't have prior experience with water lines and fixture repair may have no idea what could be wrong in their home and what to be watchful for. To help homeowners navigate what they need to know about repair & installation costs, Trusted Plumbing & Heating's owner Jim Cunningham has put together a concise list of some of the most common pipeline questions that homeowners in King County ask and our answers. We also have a list of some important questions that we believe new and long-time homeowners should be asking on our page "Top 5 Plumbing Questions You Should Be Asking!"
One of the things you can ask our team of plumbers about is our pipe clean-up service. We provide hydrojetting services to our clients all over, including Renton, Des Moines, Fife, Black Diamond, and more. We believe this is an efficient way to clean up pipes without doing any damage to the existing lines and to the environment as well. Since we use high-pressure water to push the debris, dirt, and even plant roots out of the way, it doesn't pollute the water lines and doesn't use any sharp objects to accomplish the job.
Plumbing Contractors Seattle
Your residential plumbing concerns will still need professional plumbing services to be solved. While DIY-ing sounds like an exciting little project to do on your own, contacting a licensed plumber is still the best choice for you. With their certifications and knowledge in repairing leaky pipes, water heaters, and more, you know you're getting your money's worth by booking their professional service.
Leave the task of repairing your water pipe issues with a Seattle plumbing company known for its professionalism and top-notch customer service. For King County and other various areas in the Pacific Northwest, it's Trusted Plumbing and Heating!
We always make sure we give you the best customer experience you'll ever have, especially if it's your first time having your plumbing system serviced. We want to make sure our clients get a stress-free service from us because this is exactly what we're here for -- to make things easier for you as a homeowner by completely handling your water pipe issues.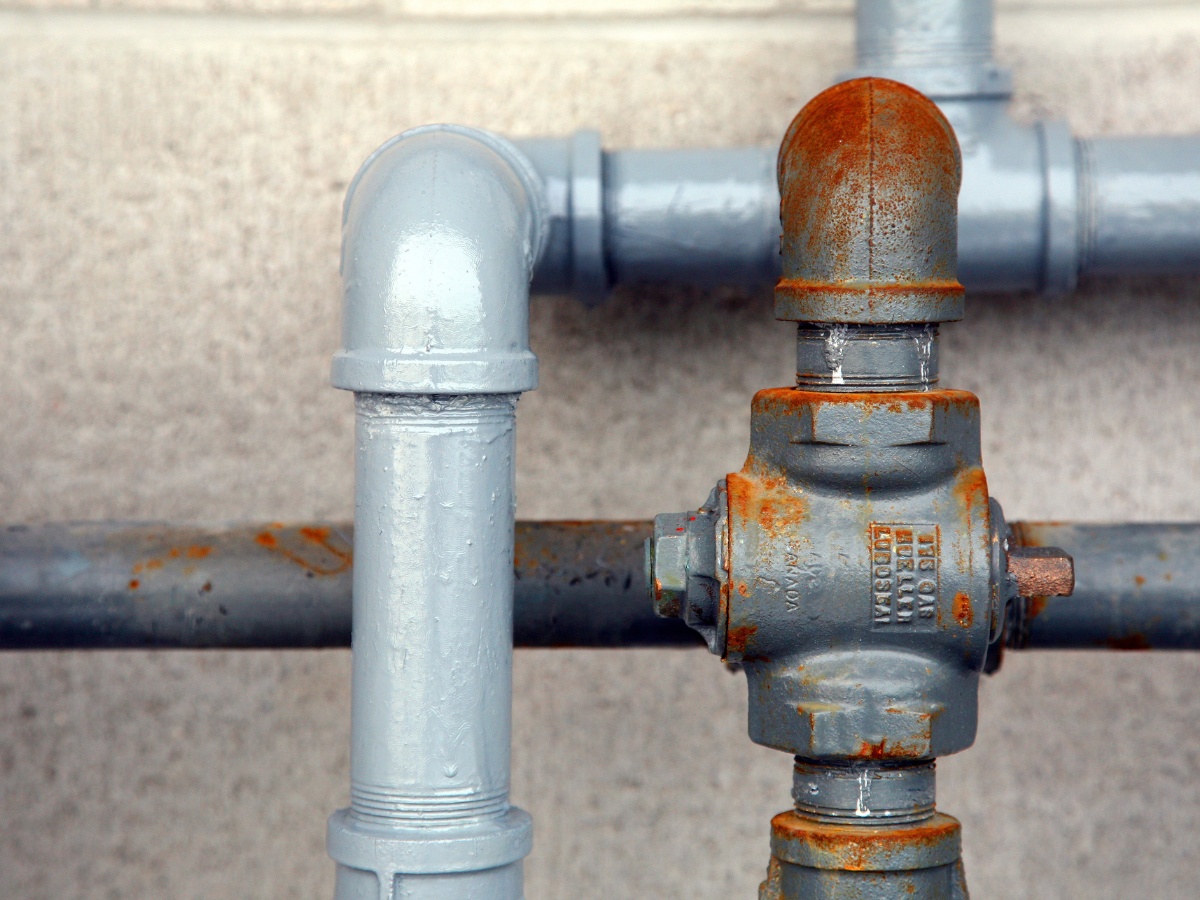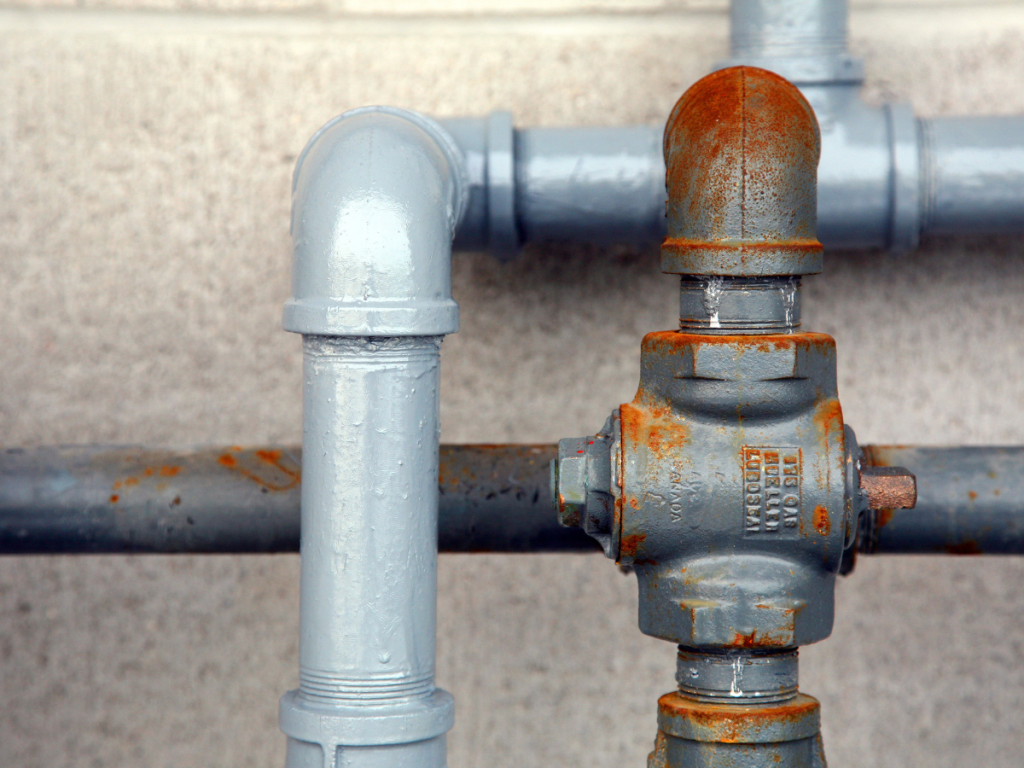 Need a Seattle Plumbing and Heating service?
We don't just take care of your leaky faucets or replace old toilet fixtures. Our local Seattle plumbers also take care of your HVAC system, tankless and traditional hot water heater replacement, and sewer line inspection. We always strive hard to update our team with the latest knowledge and technology in these areas so we can serve you the best way we can.
We service other areas near Seattle, too, like Kent and Tacoma. So if you know of anyone who's in need of a trusty plumber, don't hesitate to recommend us. We can drive all the way to where they are just to provide our premier plumbing service. There's no area too far or no service too late if it's for our loyal clients.
Once again, if you need a trusted plumber team in the area, call Trusted Plumbing and Heating. You can also find out more about our service through our Better Business Bureau profile as well as our Google reviews.
Each plumbing company has unique rates and may provide different quotes for jobs or services based on their location and where you are, and the complexity of the job. While some sites may tell you the standard rate is a certain dollar value, we recommend calling a trustworthy plumber and telling them what you have going on to get a real idea of what the charge will be.
We offer free in-person repair estimates and are transparent with pricing, so you can know what to expect before we start and we will not gouge you after the repair job is done. If a job is taking longer than initially estimated or complications discovered during the job require additional cost, we will keep you informed so you are not taken aback by an increased cost unfairly.
Emergency plumbers and emergency repair services can be more expensive than regular jobs, because of the speed and pressure of the work needed to fix a large leak urgently. Emergencies also don't tend to happen at convenient times, as a leak or flooding issue is just as likely to happen over the weekend at 2 am as it is during the weekday evening. However, we make sure to tell you how much a job will cost you before we start so you aren't surprised by the cost once we're done. If a plumber isn't telling you an estimate before they start to fix the emergency, you might be in for a shock.
Having a trustworthy plumber repair service who you know will give you a fair price and take care of your water or leak emergency with care and urgency is priceless, when it comes to keeping your home or business in good shape. We strive to be the most trustworthy plumbing choice available!
Washington state has adopted the 2018 edition of the Uniform Plumbing Code, however Seattle has its own plumbing code created by the SDCI (Seattle Department of Construction & Inspections) at Seattle.gov that differs from the state wide plumbing codes in some ways, mostly with additional restrictions for safety during repairs, and standards for fixtures.
If you'd like to learn more about the nuances of Seattle's plumbing code, our page "Top 5 Plumbing Questions You Should Be Asking!" has a few topics that we recommend homeowners be aware of if they own or are hoping to own a home in King County.
We hope this info will be helpful for homeowners here in Seattle. If you have a question about your home's plumbing that wasn't addressed here, please contact Trusted Plumbing & Heating and ask away. We will help you identify the next best steps to take no matter the size of the issue. Our company takes pride in serving Seattle homeowners with quality plumbing installation and maintenance.
We service all of Seattle, including the following neighborhoods and suburbs:
Pike Place, Downtown, West Seattle, Capitol Hill, Queen Anne, Lake City, Ballard, Chinatown, Fremont, Pioneer Square, Seattle Waterfront, Northgate, Belltown, South Seattle, Burien, University District, South Lake Union, First Hill, Wallingford, Central District, SoDo, Beacon Hill, and Alki.
We also serve King County & Pierce County.
Call 206-231-5008 today to get in touch with our expert team of plumbers, and schedule an appointment. We are here whether you need emergency plumbing in Seattle now, or just have questions about how to prevent future emergency issues in your home.
With over 35 years of experience in King County, Trusted Plumbing & Heating has built a reputation of trust and expertise.

We would love to take any questions you may have about your plumbing needs and help out. We're here to help!


Trusted Plumbing & Heating also specializes in complex sewer repair and directional drilling jobs. We can handle your large plumbing issue!