Furnace Installation West Seattle
When you need Furnace Services, trust your local experts at Trusted Plumbing & Heating. Our professional technicians are expertly trained in all your home service needs.
We keep our promises to you by sending our professional, insured, licensed and certified technicians to you. Our technicians have the skills, knowledge, and tools to fix most Furnace problems on the spot - quickly and correctly.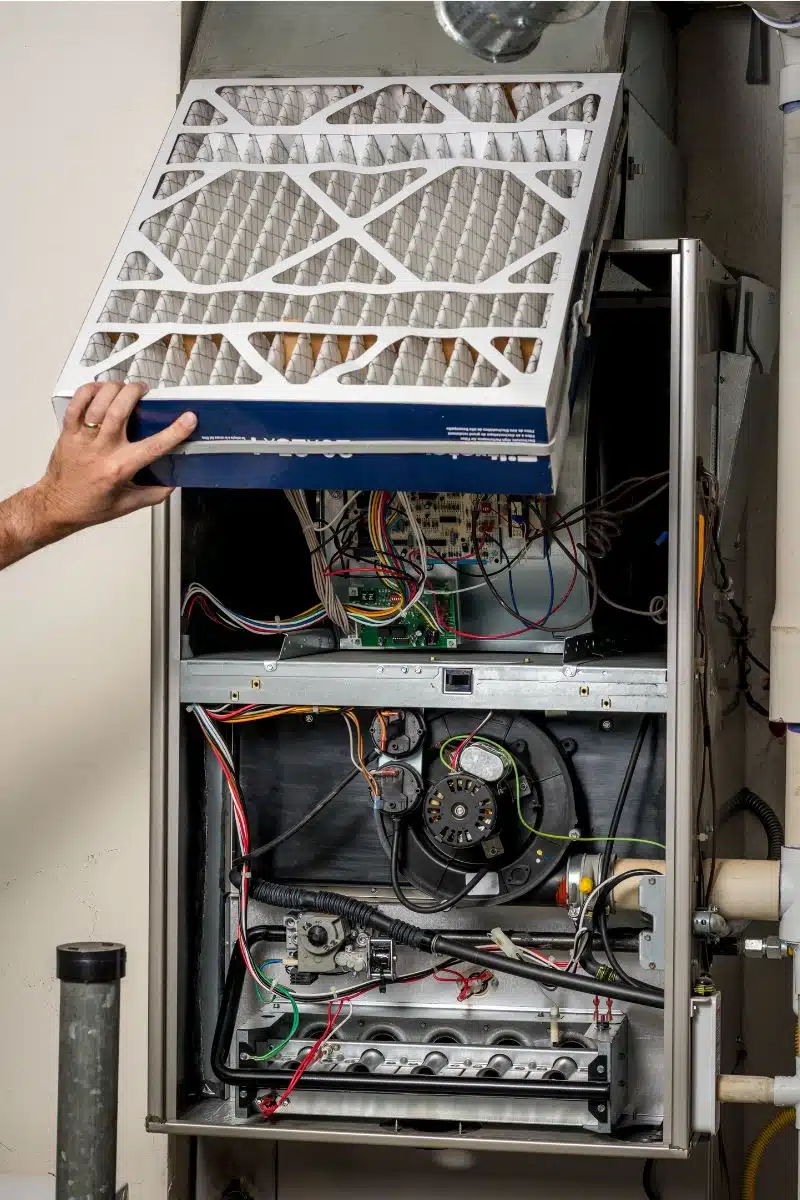 When your Trusted Plumbing & Heating Plumbing, Heating, Air Conditioning, and Electrical technician arrives at your home they will explain all of your options before starting repairs so you can make informed decisions before any work begins. We provide Furnace services and repairs on most brands of equipment, regardless of age, so you can trust us to perform a professional Furnace job.
Pacific Northwest winters are known for being cold and rainy, and that means it's extremely important to have a quality heating solution for your home. After all, when the cold nights of winter come about, you want to make sure you'll be able to stay comfortable and healthy throughout the season.
Our highly-trained team of West Seattle furnace replacement technicians can outfit your home with a brand new heating system or replace your old one with a state-of-the-art solution that will keep you happy all winter long!
Furnace Replacement West Seattle
Let us install your new furnace! Call Trusted Plumbing & Heating today and one of our West Seattle team members will discuss your options with you.
Why People Choose Trusted Plumbing & Heating:
Our services are competitively priced

We regularly train our employees to make them the best they can be

We follow rigorous standards of safety and service

Our technicians are all fully-certified and insured

We offer 24/7 emergency services
Trust the Experts at Trusted Plumbing & Heating
At Trusted Plumbing & Heating, we take great pride in what we do. We strive to offer you the same quality of care and service we would demand from someone servicing your own home, which is why we believe in honesty, transparency, and being upfront about how we can help you.
Signs It May Be Time to Replace Your West Seattle Home's Furnace
If you are encountering different problems over time with your home's furnace, you may be starting to wonder if it is time to replace it. However, short of your furnace ceasing to warm your home, it can be difficult to determine when the right time is to replace it. Here are a few signs it may be time to replace your Seattle home's furnace:
Age. Like any major home appliance, as furnaces age, they decline in functionality. Most furnaces usually have a lifespan of around twenty years. Anything greater than that is considered fantastic, but when your furnace begins near twenty years of age, it is usually time to start looking for a replacement.
Continuously Rising Energy Bills. Otherwise unexplainable and continuously rising energy bills are often the result of a furnace's declining efficiency. This can be addressed with periodic repairs and maintenance, but is unlikely to ever be completely rectified as your furnace continues to age.
Frequent Repairs Required. No matter the major or minor appliance in your home, we know that a unit that needs frequent repairs is not a good sign for the remaining lifespan of the unit. As your furnace ages and more repairs are needed, a replacement should begin to be considered by the homeowner.
No Sound While in Operation. Most furnaces should make a consistent whirring sound in the background of your home while in operation. Banging or rattling noises coming from your furnace are signs that it needs to be repaired. However, a furnace that is silent while it's supposed to be running is usually a sign of a furnace on its very last legs.
Visible Cracks or Rust. If your West Seattle home's furnace has visible cracks or rust on the unit, that is a telltale sign that the time has come to consider a replacement furnace for your home's heating solution. Those cracks and rust can lead to corrosion and other issues that will severely deter your furnace's operation.
Regardless of your home furnace's condition, Trusted Plumbing & Heating's expert technicians will determine your needs before any work is done, so you can make the best decision possible for your family and your West Seattle home.
Getting your furnace replaced is an investment into your home, meaning that not only will the cost be more of a concern than a smaller repair job would be in most cases, but proper installation is of utmost importance to ensure that your furnace will last as long as possible. We have the proper training and licensing to ensure that your old furnace is removed correctly without any damage to your home, and install the new one exactly according to manufacturer specifications. 
Get the best service in Seattle
Get a free estimate on your boiler installation when you call Trusted Plumbing. We look forward to speaking with you. Call us at 206-208-0007.