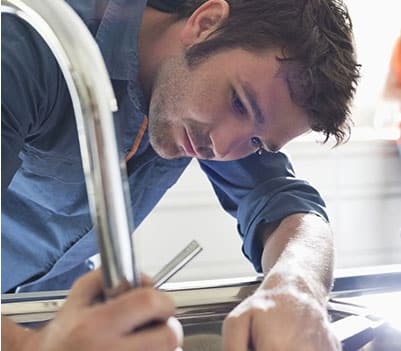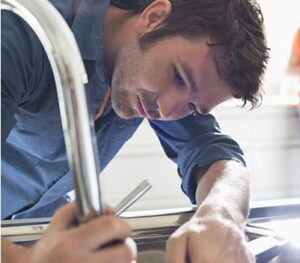 Do you need an emergency plumber in the Lacey, WA area to fix the cracked sewer pipelines? Trusted Plumbing and Heating Inc. can send a 24 hour plumber to your property for emergency services.
Overflowing water or a damaged pipeline in any property could be devastating but you can call our emergency plumber to your home or office. Our plumbers provide 24 hour services when you are troubled with any type of plumbing problem.
Place a call to us if you notice damaged sewer pipes and need an emergency plumber in your area. We have a team of skilled technicians that are ready for the job. You can count on our emergency plumber that will be available 24 hour a day. Contact us for:
Reliable plumbing service
Trusted Plumbers
24/7 availability
Backup toilet cleaning service
If you are dealing with a serious sanitation damage, call our 24 hour plumber to your Lacey property. A leaky faucet or a cracked house pipe could be troublesome but our 24 hours technician will come to your home or office at any hour.
We are a well-reputed emergency plumbing company to provide you comprehensive solutions whenever you are stuck in the middle of an emergency sewer work. All you have to do is to reach our 24 hour plumber for all your plumbing needs. Count on our 24 hour plumber to fix your sewer line issues or drain clogs in your property.
Emergency Plumbing Company Lacey
Are you looking for an emergency plumbing company in your area that has the experience to handle sanitation work with expertise and professional skills?
You have landed in the right place as we are a renowned emergency plumbing company that send a plumber to your property whenever you need. Our technician will visit your place and analyze the problems you are facing to address them one by one in order to provide you 100% satisfactory results.
Connect with us if you need an expert plumber in your city. When it comes to emergency services like these, only trust a professional emergency plumbing company like ours.
Never ignore even the smallest pipework and call our 24 hour plumber for:
Professional team
Quick turnaround time
Guaranteed repairs
Affordable services
If sanitation nightmares are haunting you, our company has all that it takes. Our emergency plumber is always available. Call our emergency plumbing company in the Lacey area at (206) 231-5008.
Frequently Asked Questions
We at Trusted Plumbing & Heating believe in great emergency work at a fair price. Our basic starting charge can be applied to whatever work we do for your home. However, our minimum cost for diagnostics in Lacey is $51.02. Please give us a call for more info about emergency plumbing at 206-231-5008 so we can help you get started.
We try and it make out the same day you schedule service, and we have locations near Lacey that make it easier to get to you. Whether you're near Wonderwood Park, Lacey Museum, or Medicine Creek Winery, give us a call at (206)-231-5008 to check our availability. We service all neighborhoods in Lacey including Timberlake, Cantergrove, and Beachcrest.
Yes, our technicians are equipped and ready for all plumbing work. Our team is made up of experts with extensive knowledge of emergency plumbing and most or all other plumber services. Give us a call at 206-231-5008 so we can schedule an appointment and have one of our technicians visit you.
Other Services In This Area