Directional Drilling Seattle
Trusted Plumbing and Heating works with other plumbing professionals and provides directional drilling services in Seattle. If your company is in the Seattle area, call us today at (425) 333-2559!  

Directional drilling is a general term, and it means non-vertical drilling. It is a great option for areas that have certain obstacles, or where other methods are not appropriate. Trenchless technicians use innovative directional boring technologies to repair pipes that are underground. This method is called cured-in-place pipe repair. 
Directional boring equipment can be used in trenchless pipe repairs to allow for easy underground access do a desired destination such as a damaged pipe line. Because this method utilizes a drill, rather than digging up the earth, it provides great efficiency and flexibility.  
Directional Boring Seattle
There are two different types of directional drilling equipment that are used for various purposes.  
Pit shot. The first is called a pit shot, and it is used to install pipes that are about 4 to 6 inches wide. It can also be used to install new pipes on grade, making it a very adaptable tool. A pit shot can also be paired up with other tools to make it even more efficient and effective. 
Basement Buddy. The second one is called a Basement Buddy. This tool, in particular, was made to be useful in circumstances when piping under buildings need to be repaired or replaced. In addition to this, the tool can be used to repair electrical conduits, water pipes, gas lines, and more.  
Both of these tools are capable of drilling down and fixing wide main lines or very long pipes in Seattle. They can also be useful to fix utilities.   
Drilling Horizontal Seattle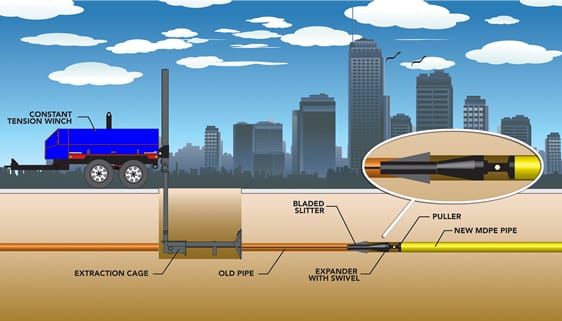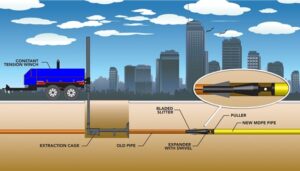 When we conduct an inspection to a Seattle home or inspection, we make a diagnosis and advice which method would be best for the particular situation. There are different piping techniques that can come in handy in certain circumstances. Some popular techniques include: 
Pipe Bursting 
Sectional point repair 
Pipe lining 
Manhole-to-manhole lining 
All of these methods are considered to be trenchless. Even though each method can come in handy in different situations, all of them have the initial directional boring process in common.  
Directional drilling equipment is used for different underground repairs and installations, including line repair. With a bore drill, a technician can easily access the damaged area and find the solution that would best fit. 
These are some common applications of our Directional Drilling services in Seattle:
Waterlines

Sewer and Storm Drain

Power Conduit Installation

Telecommunication Installation

Driveway Sleeves

Gas Lines

Mainline Fiber Installation
We provide directional drilling services to plumbing companies in the Seattle area and beyond. Call Trusted Plumbing and Heating today!