When a plumbing disaster knocks at any hour, you need an experienced plumber in your Woodinville, WA property for quick and efficient results. When you are dealing with burst pipes and slow drains, time is of the essence. Plumbing issues will not wait and will only get worse over time if they aren't handled immediately. Trusted Plumbing and Heating Inc. has over 60 years of experience to handle any kind of plumbing service in your area. If you need an emergency plumber in your property to fix your broken drainpipe or clogged sewer, contact our emergency plumbing company. Or, if you're looking for recommendations on how to make your existing plumbing system more efficient, we can help you with that as well. You can count on us as a local plumber in your region any day or time and when required. We have plumbers available in the city to handle any job you need taken care of. Whenever you are stuck with a sanitation mishap at an unexpected time, reach out to us for service where we offer the following:
Licensed plumbers
Reliable services
Quick turnaround time
Efficient team
Excellent customer service
Whenever you encounter a problem with your plumbing, it can make a bad day even worse. Plumbing problems are never any fun, especially when they are unexpected. So, when there is an issue, you need a reliable and experienced plumber to assist. Trusted Plumbing & Heating offers expert level plumbing services and reliable craftsmanship. Our plumbers are capable of tackling even the most challenging jobs. If you need a trusted plumber for an emergency plumbing situation or if you would like to schedule an appointment for a routine inspection, give us a call. We are more than happy to come out and service your commercial property or home.
Our plumbers are available in the Woodinville metropolitan area whenever you need a reliable and efficient technician. If you are in trouble and have an emergency sanitation issue, connect with us and we will send a highly trained and professional plumber out to your property. Whether you are struggling with a broken drain system or need service for replacing an old sewer, the plumbers at Trusted Plumbing & Heating will visit your home or office in a timely manner to fix the issue. Our plumbers are knowledgeable in all things plumbing and sewer related and regularly keep up to date on the newest installation processes and new techniques.
Connect with our emergency plumbing company for all kinds of sanitation work in your property at any time and our emergency plumber will reach you. Looking for an expert plumber is simple and easy when you work with us. Our decades of service mean we have a trusted track record and are known for providing the best results that leave customers 100% satisfied with our services. No matter the work and hour of the day, we have a skilled team of professionals ready to handle the work. The customer service we provide and the innovative practices we use in the field mean we are heads and shoulders ahead of our competitors. It is our belief that while completing jobs quickly is always important when it comes to plumbing services, the quality of work should never be compromised because of speed.
When customers are looking for plumbers in Woodinville, they are searching for assistance with any number of issues that can include:
Clearing clogged drains
Toilet installation and repair
Burst or leaking pipe repair
Water filtration issues
Low water pressure check
Repiping work
Water heater installation and repair
At Trusted Plumbing & Heating, we hold ourselves and our plumbers to the highest of standards. We bring a high quality of workmanship with us for every service we provide to the residents of Woodinville. This ensures that we are always giving our customers accurate and timely service while remaining economical. Unexpected plumbing repairs can be expensive. If you are unprepared for them, it can be a major pain for your finances. After assessing the scope of work needed, our plumbers will make educated recommendations on how best to fix the issue while remaining conscious of any financial constraints. The goal is to always leave our customers in the best position possible.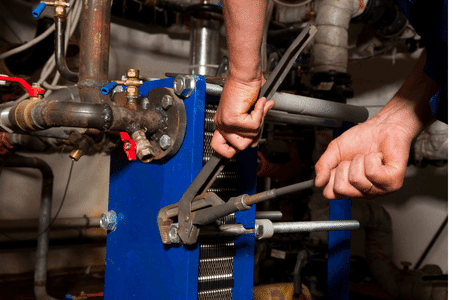 When you hire Trusted Plumbing & Heating plumbing to handle work on your property, we bring in the latest equipment to your property to do the job with long lasting results. Our plumbing services are available 24/7 for you whenever you need any emergency or routine sewer work to be done in your commercial or residential property. We understand that outside of home improvements, no one ever wants to call for a plumber. Plumbing work can be expensive and time consuming. Our plumbing experts will help make the burden of repair work or installation a little easier on you.
If you are looking for a professional company who can handle the toughest sanitation work 24/7, call our plumbing company to get quick and reliable help. Get in touch with us to schedule available plumbing work for:
Commercial plumbing
Exceptional customer service
Upfront pricing
Residential sanitation work
Are you having trouble with an emergency drain repair service? Do you need assistance with a toilet installation? Our team of expert plumbing professionals can help with most any plumbing disaster. They are experienced and have the know-how when it comes to even the messiest of situations. Your focus should be on the upkeep and maintenance of your home or business. Our concern and focus is on making sure the work we do for you lasts for years to come.
As a family operated and owned plumbing company that has over six decades of experience, we remain passionate about providing fantastic service and leaving our customers satisfied.
Call Trusted Plumbing and Heating Inc. at (206) 231-5008 when you notice unexpected damage in the drainage system and need a simple repair. Don't forget to reach out to our plumbing company for the work on your Woodinville property.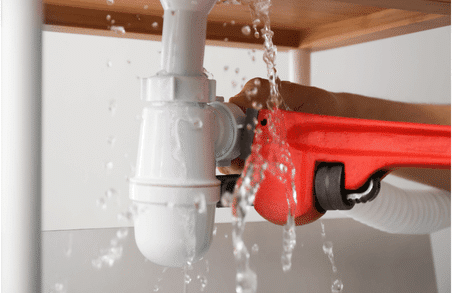 Frequently Asked Questions
We keep our work priced reasonably, even for emergency situations. Our diagnostic charge can be applied to work we do for you after giving an estimate. However, our minimum cost for diagnostics in Woodinville is $50.01. We can provide more info on a phone call, but may need to visit to give an accurate estimate. Please give us a call for more info about emergency plumbing at (206) 231-5152 so we can help you get started.
We try and it make out the same day you schedule service, and we have locations near Woodinville that make it easier to get to you. Whether you're near the Chateau Ste. Michelle Winery, the Redmond Watershed Preserve or Saint Edward State Park give us a call at (206) 231-5152 to check our availability. We service all neighborhoods in Woodinville including Lower West Ridge, East Wellington and Reinwood Leota.
Yes, our technicians are equipped and ready for all plumbing work. Our team is made up of experts with extensive knowledge of emergency plumbing and most or all other plumbing repairs. Give us a call at (206) 231-5152 so we can schedule an appointment and have one of our technicians visit you.
Other Services In This Area