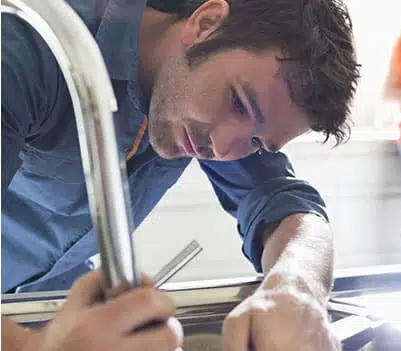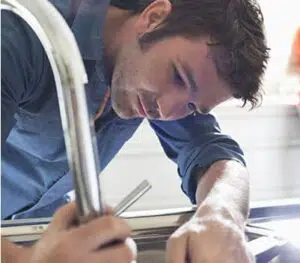 Are you dealing with major plumbing issues? Has a plumbing emergency left you pulling your hair out over the thought of  having to find a quick and long lasting solution? Do you need a plumber in the Lacey, WA area to fix the cracked sewer pipelines? For these and other plumbing related issues, Trusted Plumbing and Heating Inc. can send out an experienced plumber to your property for services.
Overflowing water or a damaged pipeline in any property could be devastating but you can call our emergency plumber to your home or office. If you have more minor issues that do not require immediate service, we can schedule an appointment with a plumber for a time that works best for you. Our plumbers provide reliable and quality services when you are troubled with any type of plumbing problem.
Place a call to us if you notice damaged sewer pipes and need an emergency plumber in your area. Call us if you would like to upgrade to a tankless water heater or if you need assistance with a low water pressure. We have a team of skilled technicians that are ready for any job you need. You can always count on a Trusted Plumbing and Heating plumber to be available at any time of a day. Contact us for:
Reliable plumbing service

Trusted Plumbers

24/7 availability

Backup toilet cleaning service

Clogged drain service

Repiping work

Sewer Repair

Leaky faucets or pipes
When your plumbing starts going haywire and you need a plumber to come out ASAP, give us a call at Trusted Plumbing & Heating. Our company is insured, licensed, and bonded for contract work. We deliver excellent service no matter how big or small the work is. When you need a plumber you can depend on in the Lacey, WA area, please reach out to connect!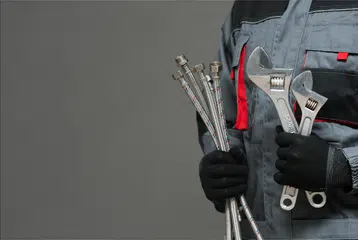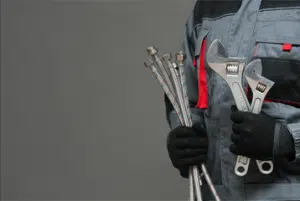 If you are dealing with a serious sanitation issue that has caused major damage, call one of our plumbers to come out to your Lacey property. A leaky faucet or a cracked house pipe could be troublesome or at the very least inconvenient. It is no bother for our professional technicians to come to your home or office at any hour or day. You can never predict when you'll need to have a plumber over to service your home or business, but you can rest assured that we have plumbers at the ready who are available to assist at any time. 
If you like to plan ahead and have your property regularly maintained, we can schedule regular maintenance appointments. Our plumbers will come out as little or as often as you would like. Let us take care of the headache that is clearing your drains or rolling around in the crawlspace. It's our job to do the dirty work so you do not have to worry about it. At Trusted Plumbing & Heating, we pride ourselves in being efficient and responsive. If you have a question, we will reach out to you as quickly as we can. When you do hire one of our professional plumbers, rest assured that any work they undertake will be done to your satisfaction. While we believe that any jobs we do should be completed in a timely manner, that does not mean that we can cut back on the quality of work or materials that you provide. Our customers have trust in our abilities and that means that we can not let them down.
Trusted Plumbing & Heating is a well-reputed plumbing company that provides you comprehensive solutions whenever you are stuck in the middle of an emergency or routine maintenance. All you have to do is reach out to  our highly exceptional plumbers for all your plumbing needs. You can count on our plumbers to fix your sewer line issues, running toilets, or drain clogs in your property. Give us a call today at (206) 231-5008 and we will be right over.
Are you looking for a plumbing company in your area that has the experience to handle sanitation work with expertise and professional skills? A plumbing company that can take care of even the direst of emergency sewer issues?
Well  you have landed in the right place as Trusted Plumbing & Heating is a renowned emergency plumbing company that will send a plumber to your property whenever you need. Our technician will visit your place and analyze the problems you are facing to address them one by one in order to provide you 100% satisfactory results.
Connect with us if you need an expert plumber in your city. When it comes to plumbing and sewer work, we have over 60 years of experience. Our plumbing company has been servicing Lacey and Thurston County for many years. When it comes to providing services like these, only trust a professional plumbing company like ours.
Never ignore even the smallest pipework and call our plumbers for:
Professional team

Quick turnaround time

Guaranteed repairs

Affordable services
Whenever a plumbing system fails, you can never quite expect what you are in for. If you aren't a plumbing professional, there is no way you could figure out what the issue is on your own. That's why you need to call Trusted Plumbing & Heating. We employ expert plumbers who can expertly explain what the problem is and what your options are in order to fix the issue. If you don't understand a process or have a question about the procedures, our technician will take the time to walk you through each step. We are here to help in any way that we can and that means taking the time and making sure that you have a full understanding of any work that will be completed.
If sanitation nightmares are haunting you, our company what it takes to clear those bad dreams away. We offer emergency plumbers and regular plumbing services. Our team is always available to schedule an inspection or repair work. Call our emergency plumbing company in the Lacey area at (206) 231-5008.
Frequently Asked Questions
We at Trusted Plumbing & Heating believe in great emergency work at a fair price. Our basic starting charge can be applied to whatever work we do for your home. However, our minimum cost for diagnostics in Lacey is $51.02. Please give us a call for more info about emergency plumbing at 206-231-5008 so we can help you get started.
We try and it make out the same day you schedule service, and we have locations near Lacey that make it easier to get to you. Whether you're near Wonderwood Park, Lacey Museum, or Medicine Creek Winery, give us a call at (206)-231-5008 to check our availability. We service all neighborhoods in Lacey including Timberlake, Cantergrove, and Beachcrest.
Yes, our technicians are equipped and ready for all plumbing work. Our team is made up of experts with extensive knowledge of emergency plumbing and most or all other plumber services. Give us a call at 206-231-5008 so we can schedule an appointment and have one of our technicians visit you.
Other Services In This Area