TRENCHLESS WATER LINE REPLACEMENT REDMOND
Replacing broken or leaking water lines is not an easy task. For one, you have to identify exactly which pipes are in need of repair, especially if it concerns the ones which are well within your home's plumbing system. You also need to make sure that you're using top-grade materials for pipe replacement so your water lines will stand the test of time.
Redmond homeowners reach out to Trusted Plumbing and Heating if they are ever in need of plumbing services in the area. With years of experience under our belts, combined with our knowledge when it comes to different plumbing services and technology, we are certain we can attend to your plumbing needs whenever you need them.
One of the services our team offers is trenchless water pipe repair. This method doesn't require extensive digging, unlike the traditional type of plumbing repair. Ask our friendly team members today if you're ever interested in getting this service.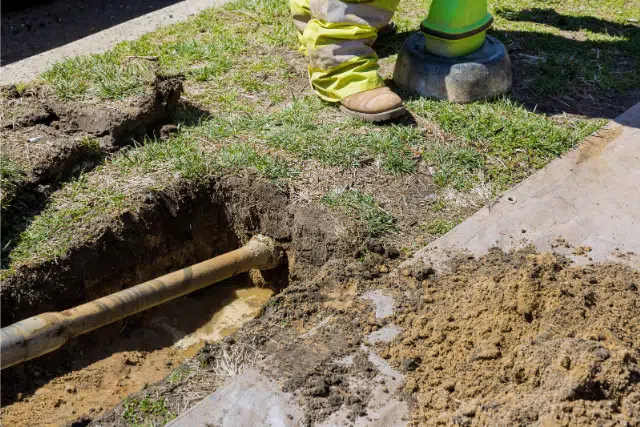 Trenchless Water Line Plumbing Redmond
Homeowners all across King County can attest to the level of craftsmanship and knowledge that our team here at Trusted Plumbing and Heating has when it comes to all the modern plumbing techniques and services. We are confident that we'll be able to provide you with the best solutions for your plumbing repair service needs.
If you ever notice that there's low water pressure coming out of your faucet, then maybe it's time that you get a professional plumber to check on your water lines. This is a clear indication that there might be leaking pipes or clogged ones within the system. When this happens, the plumber can recommend you with the best solution to fix the problem.
Should your plumbing need some pipe replacement, ask your plumber if it's possible to do it with the trenchless water line replacement method. This way, you don't have to dig through layers of concrete and soil just to get to the bottom of the problem. By drilling access points, the plumber will be able to reach the exact area where plumbing repair is needed.
Water Line Replacement Redmond
Plumbing problems shouldn't be so hard to address, especially if you know you have a reliable team of professionals to assist you in every step of the way. From assessing the plumbing issues, down to choosing the right plumbing materials according to your needs and budget, Trusted Plumbing and Heating's professional team is here to help you.