When a plumbing emergency strikes your home or business premises and you need experienced professionals by your side ASAP, call Trusted Plumbing & Heating.
We are a licensed, bonded and insured contractor known across the city for delivering top-class services, regardless of the nature or size of the job. In the highly stressful situation of a breakdown in your sewers or water supply system, you have the assurance of having quick access to a quality plumber in the Mercer Island, WA area that is there to end your frustration and not just profit from it.
No job is too big or too small for our plumbers. The wide-ranging problems handled by our crew include:
Pipe bursts

Backing up or clogged drains

Broken sewer pipes

Clogged toilet

Running toilets
Do not panic if a sudden water or sewer system malfunction threatens to disrupt the peace and calm in your life. Simply call Trusted Plumbing & Heating to your Mercer Island property.
The quality of service that we provide is unparalleled. Our plumbing experts have over 60 years of combined experience and the customer service we provide is second to none. We are equipped to efficiently and effectively take care of any issue you may have with your plumbing. From clogged drains and leaking sinks, to complete and total pipe replacement or repair, we do it all and then some. Is your toilet making a funny noise when you flush? Do your pipes rattle and creak in the winter? Schedule an inspection with one of our many established plumbers and they will get to the bottom of any issues. 
With their knowledge and experience, you'll have a proposed solution in no time. When you need the best there's only one option. Call Trusted Plumbing & Heating for all of your plumbing and heating needs!
There is no knowing when you might need the services of a plumber. It is often not something you can plan ahead if you were not already planning on it. Most customers would prefer to carefully plan a complete redo of their sewer lines, but that is not always in the cards. Even property owners who make sure of proper upkeep of their water supply and drainage systems can encounter unexpected snags in these systems. When you need a plumbing solution fast, turn to Trusted Plumbing & Heating.
We ensure quick and easy availability of all of our plumbers 24/7 in the Mercer Island area to help home and business owners deal with such situations. You can call us at any hour of the day, on any day of the week when you find yourself in need of the expert service of our plumbers. There is no one better, you can count on us to come to your help within no time. Our excellent team of plumbers will work with you to get you the results you need in a timely and efficient manner. They will keep you informed every step of the way while performing the work required for your plumbing systems.
The best thing about calling our company to send out plumbers to your Mercer Island location is that we follow up our swift responses with seamless solutions delivered in a smooth and stress-free manner. Life is already complicated enough and the less you have to worry about the better. Having reliable plumbers to take care of your home or business is one less thing you'll need to stress over.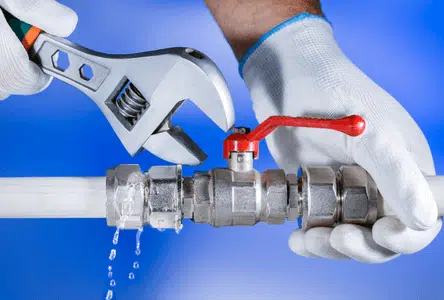 A plumbing crisis can bring much headache for the property owner. Water damage to the property, potential health hazards, and penalties for environmental violations are the common outcomes from water line or a sewer pipe failure. Slow drains, loss of water pressure, and running toilets are smaller issues that may occur in your home, but they are just as disruptive to your life. Plumbing systems are intricately designed and require the attention of skilled individuals when they fail.
The plumbing experts at Trusted Plumbing & Heating know how a customer feels when such an important system can no longer be relied upon. That is why we pride ourselves on our plumbing troubleshooting abilities. Our plumbers are excellent diagnostics and can easily identify the issues that plague your plumbing system. If there are multiple problems they can quickly recommend the best course of action to take to address them. By providing you with the relevant information you need in a timely manner, the quicker you can act to stop the problem before your plumbing troubles get worse. 
Thankfully, our plumbing company can protect Mercer Island residents from disastrous happenings like these. We have our plumbers on call round-the-clock so they can deal with your plumbing problems before matters get out of hand. Trusted Plumbing & Heating is known for its stellar workmanship, reliable materials, reasonable pricing, and excellent customer service. If these are qualities that are non negotiable when considering a plumbing company then look no further. 
The plumbing masters at Trusted Plumbing & Heating always strive to give our customers professional and quality service. If your plumbing keeps acting up again and again, then we have not done our jobs properly. Once we finish any plumbing work for your business or home, that means two things. One, that we've quickly and efficiently taken care of any issues you were experiencing. Two, your plumbing systems are no better and more effective than they were before and will be reliable and last long term. Since we have been in this industry for so long, you can trust that we know what we are doing. Without trust, we would not be around today and the relationships that we have fostered and grown with our customers would mean nothing.
Are you having issues with your pipes or drain system? Has your water pressure become nonexistent? Looking for a plumbing company in the Mercer Island or greater King County area that can be relied upon for quick, seamless and affordable services? Let the search end at Trusted Plumbing & Heating! Call (206) 231-5008 now.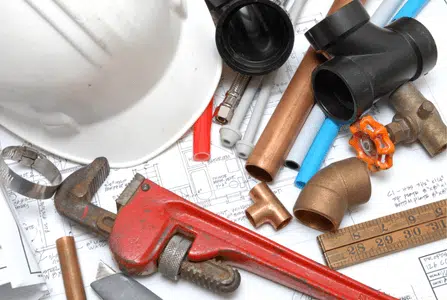 Frequently Asked Questions
We at Trusted Plumbing & Heating believe in great emergency work at a fair price. Our diagnostic charge can be applied to work we do for you after giving an estimate. However, our minimum cost for diagnostics in Mercer Island is $50.02. Please give us a call for more info about emergency plumbing at 206-231-5008 so we can help you get started.
We try and it make out the same day you schedule service, and we have locations near Mercer Island that make it easier to get to you. Whether you're near Luther Burbank Park, Ellis Pond, or Clyde Hill Beach, give us a call at (206)-231-5008 to check our availability. We service all neighborhoods in Mercer Island including Roanoke, Beaumont, and Fortuna.
Our plumbing experts are ready and prepared for all kinds of plumbing needs. Our team is made up of experts with extensive knowledge of emergency plumbing and most or all other plumbing services. Give us a call at 206-231-5008 so we can schedule an appointment and have one of our technicians visit you.
Other Services In This Area