TRENCHLESS WATER LINE REPLACEMENT KIRKLAND
Did you ever notice that the water pressure from your faucet has changed? Or are there times when you're having trouble draining your tub? You might be experiencing some sort of plumbing-related problem that needs to be addressed right away!
Sure, you can use a plunger to try and remedy the issue, or try to flush some mixtures down the drain hoping to clean out the debris blocking the way, but some plumbing problems are better left in the hands of a professionally trained plumber.
Water pipes that are well within your plumbing system can't just be accessed without the help of an expert plumber. It's a must that you book a plumbing appointment right away to have them check for possible repairs.
If you ever need plumbing services here in Kirkland, consider calling Trusted Plumbing and Heating today. We provide all sorts of plumbing repair services to our clients all over the city, and we guarantee to give you only the best!
We offer specialized services such as trenchless plumbing repair, a method that doesn't involve creating massive holes in your yard or home in order to perform water pipe replacement jobs. Contact us today to discuss this further.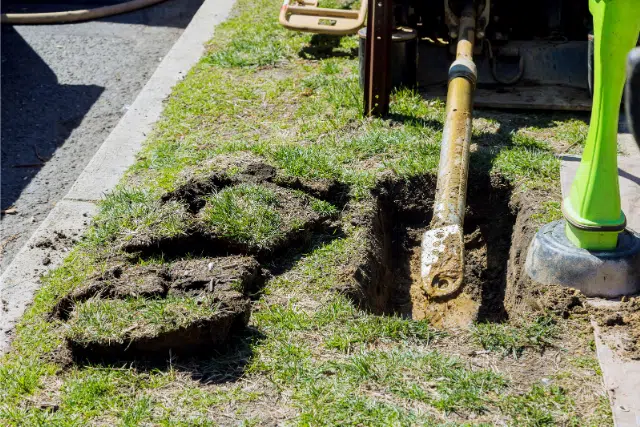 Trenchless Water Line Plumbing Kirkland
Having your plumbing fixed doesn't have to be such a challenge for homeowners all across King County. When you have a fully licensed and insured team of plumbing professionals with you, you never have to worry about a thing. Being in the business for decades now, we have gained the confidence to address a variety of plumbing problems for our clients all across town. We are hoping that we can add you to our growing list of satisfied customers soon!
Not only do we work on repairing plumbing issues like replacing old pipes or clearing them out, but we also work on heating and cooling systems as well as furnaces. Hiring multiple people to do such jobs can be rather costly and time-consuming. And so here at Trusted Plumbing and Heating, we committed ourselves to train our employees to be well-rounded when it comes to addressing plumbing, heating, and furnace problems.
Water Line Replacement Kirkland
If you ever notice any problems with your existing plumbing system, maybe it's time for you to call our professional team in for a diagnosis. After this, we'll give you a report and suggest a solution that we see fit for your plumbing issues.
Call us today and we're ready to help you.