Trenchless Water Line Replacement Federal Way
Did you know that one of the reasons why pipes burst or erode is natural forces? Soil, rocks, and even overgrown roots somehow get into the water line system of our home, slowly causing damage to the pipes.
When pipes burst, there's no other way to get them fixed than to replace them with new ones. To do so, your plumber might have to create a hole in order to get to the deeper parts of your plumbing system. Now, this doesn't only cost a lot of money, but it also is quite destructive, especially to your lawn.
To avoid this, you can opt for a trenchless water line replacement instead. Unlike the traditional way of repairing your pipes, this only involves creating a small hole to target the exact area of your plumbing system that needs repair.
Got any questions about trenchless water line repair? Please contact our reliable team at Trusted Plumbing and Heating here in Federal Way.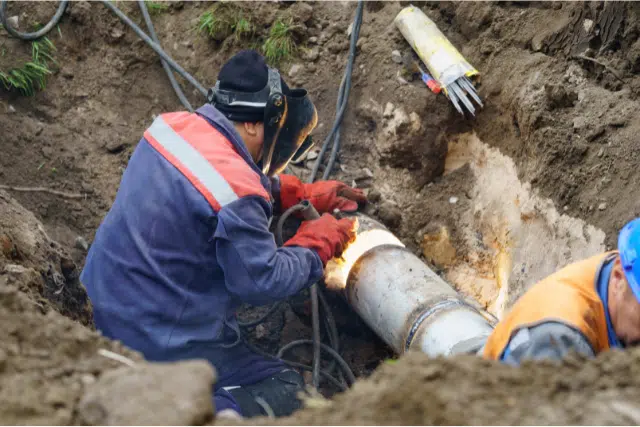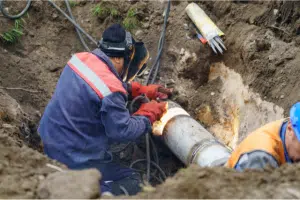 Trenchless Water Line Plumbing Federal Way
Federal Way is known for its lush greenery, as seen in PowellsWood Garden and other national parks. And as a town that values nature and its beauty, we understand that taking care of gardens and yards can be a big thing to some.
This is why our team here at Trusted Plumbing and Heating decided to offer a way to address plumbing issues without ruining the beauty of your lawn. Through trenchless water line replacement, you won't only be able to save on costs, but also preserve the beauty of your surroundings while getting your plumbing repaired.
Plumbing services are meant to improve the quality of your life at home and not to add to the headache caused by endless home repair projects. Trenchless water line repair jobs only cause minimal disturbance to your household, so you won't have to worry about anything.
Instead of creating a huge hole in your yard, trenchless plumbing repairs only deal with access holes. It's a faster, more efficient, and more eco-friendly method of repairing any busted or broken pipelines at home.
Water Line Replacement Federal Way
If you ever notice that your water utility bill starts running high without much difference to your daily water consumption at home, you might want to consider getting a professional to examine your plumbing system. Some plumbing repairs aren't as visible to the naked eye, so it's best to get a plumber to check if there are issues.
Call Trusted Plumbing and Heating today!