Sump Pump Installation Service
Got a basement? Then you need a sump pump if you want to save thousands in repair costs.
When you get a sump pump installation performed by Trusted Plumbing, you ensure that your property will remain protected from the elements year round because of our experienced plumbers' commitment to doing top-quality work.
You may think that your basement will stay dry throughout the year but it only takes one heavy rain to cause irreparable damage, not just to your valuables, but also to your home.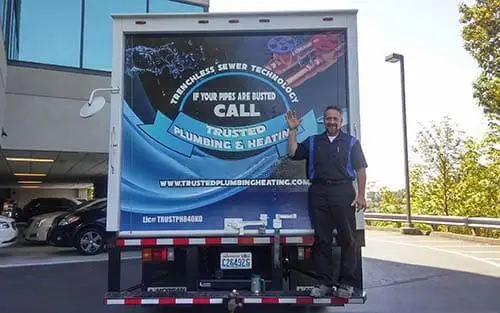 Reasons to get a sump pump now
You live in an area prone to flooding
You live in an area that gets heavy rain or snowfall
Your basement is nicely furnished or you store items you want to hold onto there
Your current sump pump is reaching the end of its life (8+ years)
You live below the water table
The soil in your area doesn't drain well
If you fall into just one of these categories you need a sump pump.
Installation is easy
Sump pumps are installed at the lowest point of your basement where water will pool first. Pumping water from this point protects the integrity of your home's foundation and keeps it from slipping over time.
The benefits of having a sump pump aren't just experienced when it rains because less moisture means your basement stays warmer and dryer year round, making it a more comfortable place for you and your family.  That also means you are less likely to have to tackle issues like mold, mildew, and pests that are attracted to dampness.
Our Guarantee
At Trusted Plumbing we promise you won't have to worry about losing your valuables to flooding just because it's rainy season. We only use the best equipment so you can rest assured that your sump pump will keep your basement dry for years to come.
When you call one of our specialists, they'll walk you through the process and issue you a free estimate so there won't be any surprises. Our customers frequently praise our excellent customer service and  we're confident you will too.
Protect my property from water damage
Never pay for water damage in your basement again. Don't wait until it's too late to keep water out of your basement. Hire Trusted Plumbing to perform your sump pump installation today.