Trenchless Water Line Replacement Sammamish
As a homeowner, it's important that you're always on the lookout for any signs and symptoms of an impending existing pipe repair at home. Whether it's your home interior or exterior that needs some fixing, there will always be indicators that will tell you when it's time to call a professional to address the situation.
If you own a home in Sammamish and notice the following, you might need to call your plumbing technician to have them assess the condition of your plumbing system when you notice the following:
Low water pressure
Wet spots on the floor or spots on the walls
Discolored water coming from your faucet
Green spots on your lawn
A sudden spike in your water bills
The following might be an indicator that you have an existing damaged water line that needs some repair. Some plumbing problems aren't visible to the naked eye, so it's important that you consult with an experienced plumbing professional to determine the type of water pipe repair your home plumbing system needs. They'll know what the best option is regarding your water supply repair.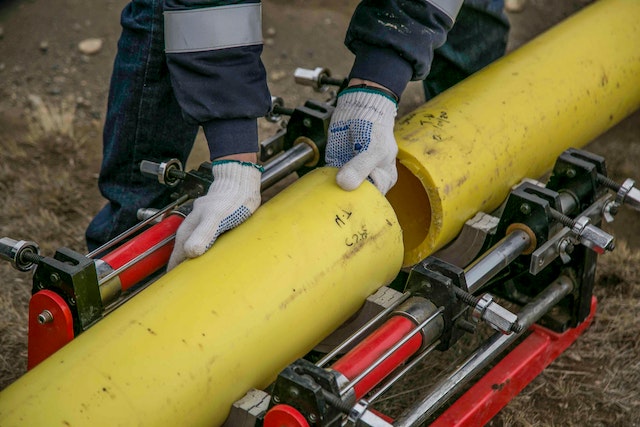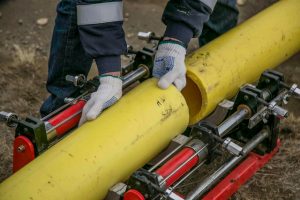 Trenchless Water Line Plumbing Sammamish
For Sammamish homeowners, you can reach out to Trusted Plumbing and Heating to help you work on any emergency plumbing problems. We are able to provide a number of solutions to our clients here in King County and other neighboring communities in the area.
The signs listed above may be an indicator that your old pipe line is already malfunctioning. Because of this, a trenchless water line repair may be recommended by your plumbing team to access the underground pipes. This is an effective way of fixing any pipeline-related problems in your home with minimal property damage, especially on your landscaping.
Unlike traditional methods of fixing the damaged pipe, trenchless technology needs minimal digging to access the underground water lines. It also only targets the specific area with a leak. The trenchless method is an innovative plumbing service that does not need excavation to install a replacement pipe to your existing system.
Through camera inspection of the existing pipelines, your plumber will be able to determine exactly where the repair should be performed. This is the first step your plumbing team has to take before any type of trenchless pipe replacement. It can see within the waterlines so you can pinpoint exactly what the issue is within the pipes.
For example, there are times when tree roots would get into the stainless steel lines, causing your plumbing system to clog or break. Corrosion is also a big cause of pipeline problems. As the pipes age over time and as it gets exposed to other elements, oxidation occurs which then results in rusting. This can be dangerous as your water lines supply drinking water to your home.
Then, instead of digging a hole through your garden or the walls of your home, the plumber will create one or two access points to get to the exact pipeline that needs to be repaired or replaced. The rehabilitation of your pipelines will then be performed without actually causing damage to your yard or home. It's also not as time-consuming as traditional trench plumbing since it doesn't need heavy equipment to install a new pipe.
Water Line Replacement Sammamish
Other than trenchless pipe repair, our team can help with other repairs and replacements such as sewer repair, heater installation, pipe lining, and more. With our years of experience working in the field, we're proud to say we are able to offer a wide range of plumbing-related services.
Our team is also working on heat pump installation, furnace installation and boiler repair, air conditioner repair, and more. We don't just focus on anything related to pipelines and water sources, but we also work on HVAC systems. There's no need for you to book a different service anymore if you have multiple pending repairs at home since we already have all you need.
Booking with our team is as easy as A-B-C! All you have to do is call our phone lines and one of our friendly team members will be there to assist you.
Trenchless Water Line Installation Sammamish
For our clients in Sammamish, there's only one that they can entrust their needs to and that is Trusted Plumbing and Heating. A team of dedicated plumbers with years of experience and extensive knowledge in the industry, we are committed to servicing you and addressing your plumbing needs to the best of our abilities. From new water lines to addressing old sewer lines, we'll be here to serve you.
Want to book a plumber for a trenchless water line repair?
Contact us today and see how Trusted Plumbing and Heating can make a difference to your home. If you live anywhere in the King County area including Tacoma, Seattle, and Renton, our phone lines are open to accommodate you. Call (425) 333-2559 today and we'll guarantee that our team will deliver you some good news when it comes to your plumbing concerns.