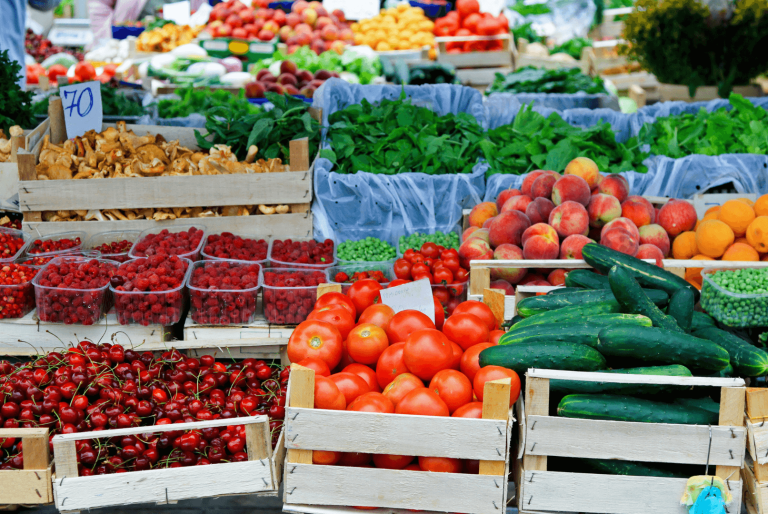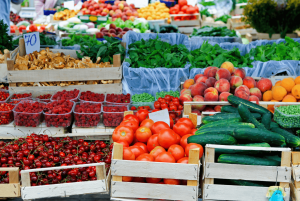 West Seattle is home to some of the most diverse, creative, and eclectic neighborhoods in all of Seattle. Community and giving back remains as always at the center of it all. If you and your family are looking for a great way to connect with other West Seattle residents, then there is no better place than the West Seattle Farmers Market. Held every Sunday from 10:00am to 2:00pm, the West Seattle Farmers Market has become a thriving destination for those with a love for locally grown Washington produce and quality ingredients. Not only that, but you can visit the market year round, rain, snow, or shine!
What started out as a small market contained to one parking lot has quickly grown over the years into a street wide affair. The West Seattle Farmers Market at times has over 100 unique vendors and stalls, all offering fresh, locally grown ingredients and artisan goods. From freshly baked bread and sweet treats to perfectly ripe and in season vegetables, there's something for everyone to find at the market! Where else would you be able to find beautiful and vibrant flower bouquets, homemade kombucha, and fresh live oysters all in one place? You'll find them at the West Seattle Farmers Market.
Get to know your neighbors and learn from local farmers. At the West Seattle Farmers Market, you can feel the communal spirit in the air. Local farmers and craftsmen are happy to share their products and can even offer tips to those interested in the process. Everyone who is involved, the vendors, volunteers, and the visitors really make the West Seattle Farmers Market a community run event and it shows.
If you've never taken time to go checkout the West Seattle Farmers Market, then Summer is the perfect time to visit. Warm temperatures and clear skies will ensure that your next trip to the market will be memorable. Whether you want to get an early start to your day or are looking for the perfect activity for a lazy Sunday afternoon, the West Seattle Farmers Market is not to be missed! Bring your friends and family or spend the time by yourself wandering around and getting lost while you peruse the many options available. The West Seattle Farmers Market is every Sunday from 10:00am in the morning until 2:00pm in the afternoon. You can learn more about this wonderful community event in West Seattle on their website: https://seattlefarmersmarkets.org/wsfm